Order Your FREE Arkansas Football Preview For 2013.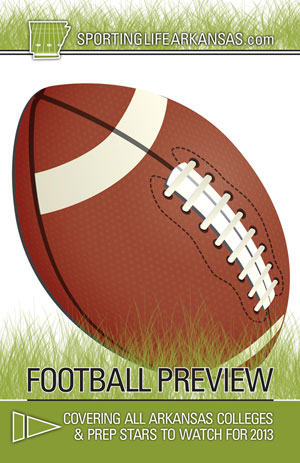 Covering ALL Arkansas Colleges, Plus Prep Stars To Watch For The 2013 Season.
With analysis and features from our veteran sportswriters like Jim Harris, Nate Olson and Jeff Reed, plus schedules for every Arkansas college football program, this must-have publication is for everyone who loves Arkansas Football and the sporting life.
Once spring practices have wrapped and scrimmages are in the books at the end of April, we will begin production on Arkansas Football Preview 2013.
We expect the issue to be complete and in the mail to you by early June 2013.
If you would like to order multiple copies to distribute in your place of business,

contact us!
If you would like to advertise in this high-demand publication, delivered free to a dedicated readership, 

contact us!