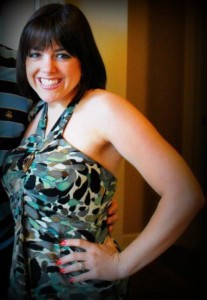 Jessica Duff currently works for The Source 93.3 FM as Network Sports Producer. She previously worked at THV 11 as a sports producer and reporter from July 2008 through September 2013.
Although she was born in Louisville, KY, Jessica claims to be a native Arkansan. She moved to the Natural State when she was four and spent her childhood in Little Rock.
Jessica took a six year detour to Knoxville, TN for college. She graduated from the University of Tennessee with a double major – Sport Management and Broadcasting. She began her career in broadcasting with WVLT (CBS affiliate) as part of the station's sports department.
Jessica has long been passionate about sports. Although she's an avid Tennessee fan (obviously so as an alum), she's been known to call the Hogs a time or two. Jessica is knowledgeable about all sports, particularly in the SEC.
While most people enjoy the traditional sports like football and basketball, Jessica also enjoys following some of the less popular sports like gymnastics, soccer and mixed martial arts. Believe it or not, she's been training in MMA for more than three years!
Jessica lives in Little Rock with her husband, Brandon. The couple welcomed the birth of their first child, Avery Rose, in July. They also have two dogs, Neyland and Peyton.