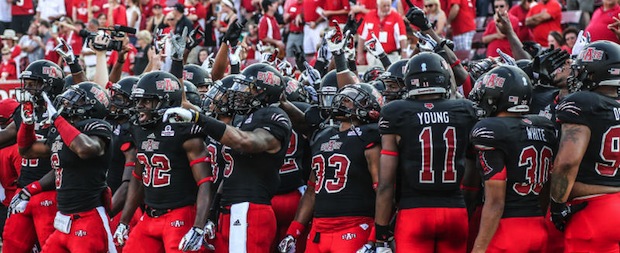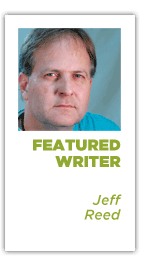 One of the realities of life in the non-automatic-qualifying conferences, soon to be renamed the "non-contract conferences", is you bend over and take it for the chance to be on national television.
And for Arkansas State University it has, in many ways, been a Godsend.
In recent years, the A-State Red Wolves have taken the ball and run with. In fact, run all the way to the end zone.
Going into Tuesday night's game with Louisiana-Lafayette (and yes we still include Lafayette in the name in the Sun Belt) the Red Wolves have won seven straight midweek contests.
So are they really the Monsters of the Midweek?
For now they are. UL-Lafayette will try and change that.
The last time A-State lost a midweek game? It was a rainy night in Monroe, La., a night that might have been the low-point of the Steve Roberts era in Jonesboro.
I am sure as I write this I will hear from some A-State people for bringing it that nightmare. Coming off a season-opening thumping of Mississippi Valley, the Red Wolves had lost consecutive 3-point games to Troy and Iowa (on national TV) no one affiliated with the program saw it coming.
To regurgitate (an appropriate term, no less) Arkansas State lost 16-10. The Red Wolves trailed 16-0 and rallied to make it 16-10 going into the final quarter. They never got closer.
Aside from three turnovers and just 29 yards rushing against another middle-of-the-pack Warhawks unit, there were 16 penalties. It only seemed like the Red Wolves set a world record for procedure calls, but with only 105 penalty yards there were a lot of the 5-yard variety, that game.
While that might have been the night things bottomed-out, it was the only time in the nine seasons A-State lost a mid-week game.
The current streak started on a December night in Bowling Green, Ky., with a redshirt freshman quarterback named Ryan Aplin getting his first road victory. It was not easy. A-State had to rally for a 24-20 victory over an 0-12 team that had lost to UCA 24-7 earlier in the season. The victory did not come easy for the A-State Red Wolves, who trailed 20-3 through most of three quarters.
Aplin was 16 of 20 in the game, ran for a score and passed for another but it was a score off a fumble recovery by Alex Carrington that was the winning score.
Since, it has been ASU 51, Middle Tennessee 24 (2010), Florida International 34-16 (2011) and ULM 45-23, ULL 50-27 and FIU 34-20 last year.
Last month the Red Wolves outscored Troy 41-34.
Tuesday night's game is part of a quirky October schedule for the Red Wolves. Last Saturday's victory over Idaho was the only Saturday game this month.
A pro is it gives the A-State coaches more opportunities to get to high school games on Saturday.
A big negative has been, as is the case for almost all of ASU's peer schools, it hurts a crowd.
But that is the price you pay for national exposure.
—
Jeff Reed is editor of A-Statenation.com