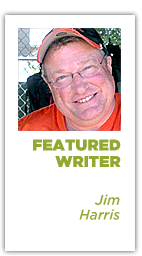 The first news to come out of the Southeastern Conference Media Days in Hoover, Ala., concerned the start times for the first three games of all 14 league teams.
Fans of the Razorbacks 2013 Season came out as big losers if they are tailgaters and like to enjoy games without feeling like they're sitting in a sauna. Hog fans that planned on foregoing ticket purchases and rather sitting at home in front of the big screen will be in good shape, however.
Television contracts rule everything now and subsequently put a good majority of the fans in a difficult place. In Arkansas' case, the fans will find themselves under the glaring sun while summer still scorches.
The Razorbacks' opener with Louisiana-Lafayette in Fayetteville is set now to kick off at 3 p.m. That time is thanks to Fox Sports, which is slated to carry the game. The last time the Hogs opened with the Ragin' Cajuns in Fayetteville on Labor Day weekend, the temperature hovered around 104 degrees through much of the game, and that one (1998, Houston Nutt's first season as head coach) kicked off at 6 p.m.
Samford, the UA's one creampuff opponent and set to play in Little Rock, will oppose the Hogs for a 6 p.m. start, with television viewing via "pay-per-view." More on that in a moment.
The real thank-you to the diehard tailgating fans comes in Week 3, when the Southern Mississippi game gets an 11:25 a.m. start. Few complaints will be heard from those fans who love the one-day, no-hotel, up-and-back trek between Little Rock and Fayetteville. For several of my friends who enjoy a full-size spread of food, beverages and fun for several hours before kickoff, there will be disappointment.
And, for all the other fans who would just as soon get the Razorback game out of the way so they can tune in to the plethora of good TV games the rest of the day, they have the first of what should be several 11:25 a.m. starts this season to make that happen.
See, TV rules the college game these days. Used to be, it was big news to land a game on TV. Now, they're all televised and TV decides when to play them, and the fans' convenience is no longer in the equation.
Unless new coach Bret Bielema magically turns this mishmash of leftovers from Bobby Petrino into a cohesive unit and surprises with a few early upsets, expect the Hogs to be a regular brunch-time TV feature this season.
Former Hog coach Danny Ford would love a 3 p.m. opening kickoff under the boiling sun of Aug. 31. One Clemson tradition he instituted at Fayetteville  after taking over as head coach in 1993 — too bad it wasn't winning 10 games a year — was moving all the home (and Little Rock) kickoffs to 3 p.m. That went over like a lead balloon, especially in the capital city, where restaurants and hotels hoped for the business a usual Little Rock night game would bring and no longer saw the revelry.
Before 1989, when Arkansas saw its first lighted, evening kickoff (5 p.m. for the Baylor game for ESPN), Razorback Stadium didn't have stadium lights and all games — except for the occasional Raycom start-time shift — began at 2 p.m. through October, and 1 p.m. in November. But Arkansas didn't open the season in August back then, either. We've seen starts as late as 8:15 p.m. in Fayetteville in recent years, and Reynolds Razorback Stadium has displayed an electric atmosphere with games under the lights. Again, though, some fans — in this case the ones who have traveled for years from the state's southern- or eastern-most towns — have found reason to complain.
Everyone can't be pleased in the big-money TV age of college football.
Samford will offer the opportunity to either pay $35 (based on previous year's price) for the UA's pay-per-view telecast and put up with the usual technical glitches that come with it, or not having to watch a bad broadcast and instead fork over $55 per ticket to see the Football Championship Subdivision opponent in person.
On the plus side, it might be worth that price of admission to see all the new Razorbacks recruited by Bielema this past February. Perhaps this game might be the coming out party for new running back Alex Collins from Florida, as well as providing some needed experience for the new offensive linemen who are ticketed to play as true freshmen (at least one, Denver Kirkland, should be).
That said, the NCAA should institute a rule that no major college team can charge more for a ticket than the highest-priced ticket in FCS when playing an FCS team. Perhaps that would force Football Bowl Subdivision schools like Arkansas to shy away from scheduling opponents with 22 less total scholarships.
No doubt we'll have a week of radio calls asking why the Razorbacks can't schedule FCS-level Central Arkansas instead. The Bears would be a more worthy opponent than Samford and the interest would be overwhelming.
How Arkansas didn't land an 8 p.m. kickoff on some barely watched cable outfit for the Southern Miss game is a question worth asking. The Golden Eagles, one of the better mid-majors in the country for decades, somehow couldn't win a game during the one-year Ellis Johnson error. USM fans aren't used to losing seasons, much less going 0-12.
Now, new coach Todd Monkin, the former Oklahoma State offensive coordinator — with a strong reference, no doubt, by simply looking at the success of former OSU assistants Larry Fedora at USM and now North Carolina, and Dana Holgerson at West Virginia — will have Southern Miss playing a fun brand of football again and surely testing Arkansas' secondary.
So, for an 11:25 a.m. game on the SEC Network, the fans watching at home or in sports bars should find it entertaining as they countdown to the kickoff of the day's big game, Alabama at Texas A&M.
We still don't know a time on Arkansas' game at Rutgers in the fourth week, and it's probably a safe bet that the A&M game in Fayetteville on Sept. 28 will also kick off at 11:25 a.m., even if Arkansas is off to a surprising 4-0 start.
So much for any tailgating.