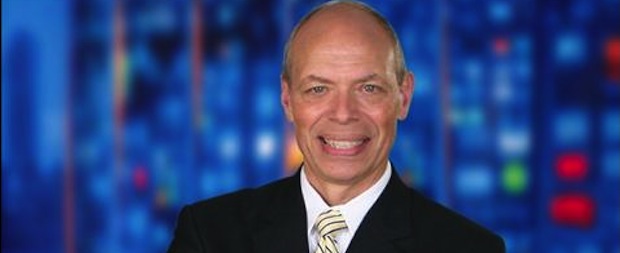 We're back again this week with our Pressbox Roundtable, our sit-around, talk-about-football feature that covers the Hogs, other state teams and college football. Arkansas State is open this weekend, so our focus is on the Razorbacks' game at Florida and UCA's game at home Saturday afternoon with McNeese State, known as the "Red Beans and Rice Bowl" and sponsored by the Arkansas Rice Council.

This week, featured columnist Jim Harris sits in with one regular participant and a trio of newcomers — KTHV news anchor Craig O'Neill, the man who invented "It's another Arkansas Razorback … FIRST DOWN!" as the one-time stadium public address announcer in his spare time, is our special guest this week. Craig previously handled sports at Channel 11 before moving over to the news side, and he's a huge fan of the Oaklawn Park racetrack as well as all other sports.
We also welcome a couple of guys you'll be hearing more from this fall: Hayden Balgavy, the new sports producer at KTHV, Channel 11, and KARK-TV, Channel 4, producer and Sporting Life Arkansas contributor Jay Bir. And it wouldn't be a roundtable without the new happy momma, Jessica Duff, former TV sports producer and now studio producer at radio station 93.3FM. Duff is a graduate of the University of Tennessee and an avowed Tennessee Vols fan, but we like her anyway.

Let's get it rolling; game time approaches:
SPORTING LIFE ARKANSAS: How do you see Arkansas faring in Gainesville on Saturday against the Florida Gators? Does Arkansas have an advantage in any area? Can the Hogs run the ball against the Gators' defensive front? Ladies first, Jessica:
Jessica Duff: Whew … after the way Tennessee fared down in the Swamp, I don't know how the Hogs are going to be able to handle that team. The Gators are better off with Tyler Murphy at QB and it's going to be tough for the Hogs to stop him. This is going to be a very fast-paced game for sure. The team that has the stamina to last a full four quarters will come out on top. I'm afraid it won't be the Hogs.
Craig O'Neill: In horse racing there is a thing called "the bounce." It's when a young horse expends a lot of energy in one race and then in the next race "bounces," doesn't perform as well. I see this in all of sports, and I hate to say it, I see it happening Saturday. I predict a Razorback loss in a hostile environment that might just produce the most disappointing performance of the season. The Florida dominance continues — but not for long.
Hayden Balgavy: The Hogs have as many wins in the Swamp as I do. With that being said, they've got a shot. Tyler Murphy will be making his second career start, which bodes well for an Arkansas defense that was gutted by Johnny Manziel. The Razorbacks have a good chance if they control the clock and take care of the ball.
Jay Bir: I can see Arkansas being competitive against Florida but ultimately will fall just shy of winning. Arkansas probably has the advantage at quarterback (who'd a thought?). Brandon Allen proved himself capable of being a threat vertically and will hopefully not make the Hogs rely so much on their running back tandem. Speaking of which, I think the Hogs get at least 175 rushing yards against a solid Gators' defense. This line is big and physical and Alex Collins is playing out of his mind! But he is from South Florida *woot, woot!*
Jim Harris: Arkansas has only played once at night in the Swamp, and it was an unmitigated disaster in Danny Ford's last year, right from the opening kickoff being returned for a touchdown. I don't think it will be 56-7 this time, but I think Florida is just too good defensively and will outman the Hogs' offense. Arkansas' defense should be able to play eight in the box and perhaps slow down Florida's running and force Murphy to throw. If somehow Arkansas could get up in the game, not play from behind all game like last weekend, the Hogs might could pull off a stunner, or at least be in it late. But Vegas REALLY likes the Gators as this week has gone on, for some reason. Vegas knows.
SLA: What did you think of Brandon Allen in his return from the shoulder injury against Texas A&M?
Craig: I think Brandon Allen was on a mission to eclipse Johnny Manziel. I loved Allen's performance. Only one ball, tragically forced, leading to an A&M touchdown, but otherwise a commanding performance. What shoulder injury?
Hayden: Sharp. Texas A&M underestimated the sophomore's arm strength coming off the injury (didn't we all). Play-action will be his best friend from this point on with the threat of J-Will and Collins. If Allen takes care of the ball against Florida's defense, Arkansas wins.
Jay: Who is this guy?! If he keeps playing like that, then keep hurting his shoulder. He showed some real poise and took some shots against A&M but stood in there tough. Let's not forget that he is still pretty green, but he will be just fine.
Jim: I thought he was pretty close to exceptional until he got tired late.
Jessica: I honestly was a bit surprised to see BA back so soon. Mostly because Bielema made it clear to the media that he wasn't getting full reps in practice the week prior. If you're going to put your previously injured QB in a game, it's best he gets full reps in practice … especially if it's facing a team like A&M that weekend!
SLA: Where has Arkansas made its most improvement since week 1?
Hayden: It's got to be the freshman. Hunter Henry, Alex Collins and Denver Kirkland. This is a very young group playing beyond their years. Expect Korliss Marshall to be a difference-maker later in the season.
Jay: Have to be at QB. Unless Collins and Co. can start putting up 250-plus per game. Allen maybe has figured something out, but SEC defenses seem to be suspect this year; but heck, if he can account for big-time points and continue to establish that rapport with his receivers, namely Hunter Henry, than things may not look so bleak after all.
Jim: I don't know if Arkansas has made great improvement in any one area but just an overall improvement across the board. The players continue to seem to better understand what the staff is trying to accomplish. Punt coverage was significantly better against A&M than the week before, so there is that. Kickoff returns improved.
Jessica: I think the Hogs are making strides in the passing game. Though he missed most of the Rutgers game, Brandon Allen seems to be getting in a better groove. It helps when he's getting more targets down the field other than just Javontee Herndon.
Craig: Arkansas' passing game gets better and better. Gulp. I hope Florida doesn't break the momentum. But, Saturday it was the variety of passes As much as the yardage itself, that was so encouraging.
SLA:  The UA coaches addressed some problem areas in the O-line by starting two freshmen? Where else to you see some improvement/possible personal changes as the Hogs head to Florida?
Jay: You'd have to go with the secondary. Giving up a lot of yards through the air when they need to shut it down. While their pass defense isn't horrible (47th) and their efficiency is average (59th)…they've allowed over 10 yards/completion and that's against the likes of Samford, USM and ULL mixed in with those stats. Something to keep an eye on.
Jim: Well, I don't want to say I told you so — well, yeah I do — but last week I suggested a handful of changes that came to pass, mainly getting Denver Kirkland and Dan Skipper in the starting lineup. Actually, I expected this back in August, that they'd probably be starting by midseason. I think they have the O-line where it is going to be the rest of the way, and you'll see Brey Cook and Grady Ollison probably split snaps at right tackle from here on out. The defensive problems exist at linebacker and secondary and are unlikely to be corrected with what's available. That will take recruiting. What they have now will just have to continue to improve and play this style that bends but doesn't give up many huge plays.
Jessica: Can the Hogs learn to run it up the middle? That's an area that needs to be improved. Running the outside is no problem for Collins & J-Will. But that rough-and-tough up the middle run needs work.
Jim: I think that's why you saw the freshmen stuck in at the guards against A&M. And they were pretty darn good last weekend for their first starts.
Craig: I don't know about personnel changes, but I have hopes of a good performance from the defense. Despite A&M's having its way with us, I still saw growth, and commitment, and progression. Their confidence is growing.
Hayden: At some point Bret Bielema is going to have to find a unit and stick with it. These guys need more reps together working as a whole group. Travis Swanson will have to take command and show the young guys how to do it. The O-line is like a relationship. If there's no chemistry, it just doesn't work.
SLA: UCA-McNeese State, how do you see this game shaping up at Estes Stadium on Saturday?
Jim: UCA coach Clint Conque's had his way with McNeese, especially at home. I would figure that will continue.
Jessica: Goodness gracious, I hope the Bears win. They need a win badly and they have that home-field success that must be defended!
Craig: UCA baby. They respond to the challenge of a physical McNeese State with a rabid performance Saturday.
Hayden: UCA is back home for the first time in a month and Estes Stadium will be rocking Saturday afternoon. McNeese State is coming off a 35-point lashing at the hands of Northern Iowa and the Bears have had two weeks to prepare. Expect it to be a high-scoring affair but I think UCA gets it done at home, 38-24.
Jay: I expect a close one out of the Red Beans and Rice Bowl. The past four tilts in this series have been decided by a combined 12 points, the past three of which went in favor of the Bears, who also leads this series 4-3 all-time. This is also a FCS "Gameday" type game, No. 11 vs. No. 14, so it will be a good game. The Bears don't lose on the Stripes so I expect them to pad that series lead and bring home The Bronze Bowl!
Jim: That's pretty good. Florida has the Swamp and UCA has the Stripes.
SLA: And that's it for this week's roundtable. Thanks guys and gal!
What do YOU think? How will the Hogs fare in Gainesville? What was your opinion of Brandon Allen's play coming back off a shoulder injury? Where do the Hogs need to make the most improvement? Will UCA handle McNeese State? Let us know in the comments section.