Courtesy UAFS Athletics Department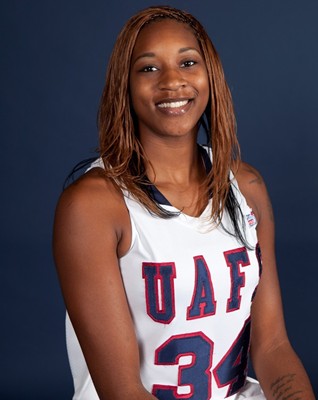 UAFS junior Angi Ramey has been named the Heartland Conference Women's Basketball Player of the Week for her performance this past week against St. Mary's University and Texas A&M International.
Ramey, 6-foot-3 post from Clarksville, Tenn., averaged 19 points and 12 rebounds during the two home games – an 80-60 loss to St. Mary's and a 70-64 win against Texas A&M International. She shot 70 percent from the field (14 for 20) during the two-game span.
Against St. Mary's, Ramey posted her fifth double-double of the season with 20 points and 11 rebounds. She posted her sixth double-double against Texas A&M International with 18 points, 13 rebounds, 3 blocks and 2 assists.