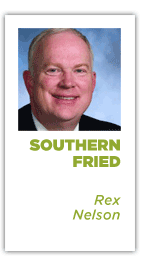 There were only 35 football players on the team at Arkansas College in Batesville in the fall of 1949. Marcus Kaufman, who had been born in 1919 and was a graduate of Ouachita Baptist University, was the school's head football coach. Kaufman also coached the basketball team at the small, Presbyterian-affiliated institution now known as Lyon College.
In the fall of 1950, there were again about 35 players out for football. Soon after that season, the school's board of trustees decided to drop the sport. Kaufman moved to Pine Bluff High School, where he was an assistant football coach for George "Bubba" Terry, a 1976 inductee into the Arkansas Sports Hall of Fame. Terry, who had been a three-sport star at what's now the University of the Ozarks at Clarksville, compiled a 49-12 record at Pine Bluff. When he left Pine Bluff in the spring of 1954 to be an assistant coach at LSU, Kaufman moved up to head coach of the Zebras.
For more than six decades, there has been no college football in Batesville. That's about to change.
School officials announced last month that Lyon College will field a football team in the fall of 2015. Speaking to a crowd of almost 100 people at the Edwards Commons on the campus, Lyon president Donald Weatherman said the school expects at least 65 football players will begin attending the school in the fall of 2014. The hope is that there will be 100 players on campus by the fall of 2015.
Perry Wilson of Little Rock, the chairman of the Lyon board of trustees, said the addition of football will bring additional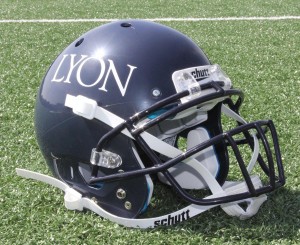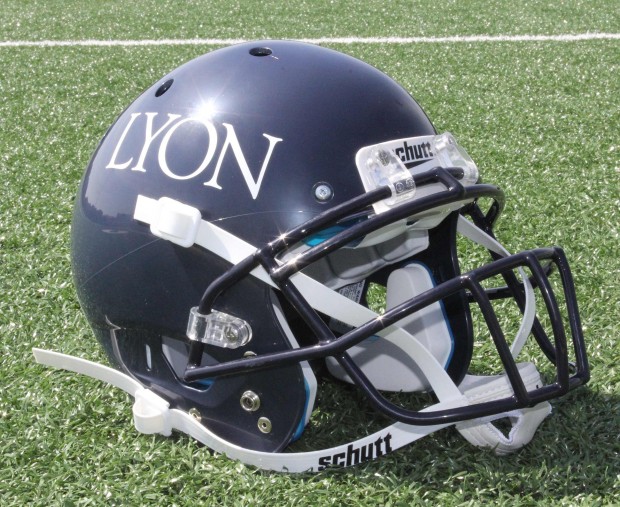 revenue to the school, lead to an enrollment increase and excite alumni and the community. Lyon will be the only school in the state competing at the NAIA level.
The Lyon announcement comes as Hendrix College prepares for its first football season since 1960. The Warriors, who will play at the NCAA Division III level, will take on Westminster College from Fulton, Mo., in Conway on the afternoon of Saturday, Sept. 7.
Hendrix will have the only NCAA Division III football program in the state. Neither Lyon nor Hendrix will award athletic scholarships. Once Lyon adds football, every college that once had football in the old Arkansas Intercollegiate Conference will again be fielding teams with the exception of Ozarks.
Two Arkansas schools – the University of Arkansas and Arkansas State University – play in the NCAA Division I Football Bowl Subdivision. The University of Central Arkansas and the University of Arkansas at Pine Bluff compete in the NCAA Division I Football Championship Subdivision.
Six Arkansas schools – Arkansas Tech University, Henderson State University, Ouachita Baptist University, Harding University, the University of Arkansas at Monticello and Southern Arkansas University – play at the NCAA Division II level. Arkansas Baptist College in Little Rock fields a junior college football team.
The addition of football programs at Hendrix and Lyon College follows a national trend. At many liberal arts schools, the male-female ratio has become skewed with the percentage of female students often topping 60 percent. The sudden injection of dozens of new male students to play football addresses that gender gap. It also can add diversity at schools with low numbers of black students. Studies also show that male students – even those who don't play – prefer to attend colleges with football programs.
Consider the example of Stevenson University in the Baltimore suburbs of Maryland, which added football in the fall of 2011.
"Stevenson was another small liberal arts school with a surplus of female students," Daniel de Vise wrote prior to the 2011 season in The Washington Post. "Women outnumbered men two to one, an extreme example of the imbalance that pervades higher education. Then came football. … The program has drawn 130 players, raising the male share of the freshman class from 34 to 39 percent in a single year at the 3,075-student university.

"The suburban Baltimore school is one of at least a dozen small, private colleges in the United States that have added or rebuilt football programs in the past three years, usually with the dual purpose of feeding the bottom line and narrowing the gender gap. For many small, regional colleges facing a bleak admissions landscape, the gridiron is a beacon of hope. The college-age population is leveling off. The economy is sluggish. Private colleges must offer ever-larger tuition discounts to fill the freshman class."
On the West Coast, Pacific University in Oregon resumed playing football in 2010 for the first time in 19 years. The team attracted 130 players, increasing the male share of the student body from 35 to 40 percent at the 1,600-student school. In North Carolina, Campbell University attracted 100 new male students when it added football in 2008 after half a century without the sport.
Hendrix officials expect 60 to 65 players to be a part of this year's team. Buck Buchanan, the school's head coach, says he hopes to have 100 players in the program at some point.
In Florida, Warner University at Lake Wales begins football this fall. There has been an increase in admissions at the NAIA school, which is affiliated with the Church of God of Anderson, Ind. The school has 1,100 students.
Nearby Southeastern University, also an NAIA institution, will add football in 2014. Southeastern, which is affiliated with the Assemblies of God, has about 2,300 students in Lakeland.
"When we did a feasibility study, we saw enrollment rise because people want to be a part of a school that has football," Southeastern athletic director Drew Watson told The Ledger newspaper.
Watson said last month that he has 92 deposits from potential football players. Applications have risen from 583 last year to 725 this year.
Nationally, 17 colleges and universities are set to launch football programs between this year and 2015. Twenty-eight other schools have begun football programs since 2008.
"It's exciting to see the launch of these programs because they're giving players the opportunity of playing at different levels in regions of the country where those options didn't previously exist," says Steven Hatchell, the president of the National Football Foundation and College Hall of Fame. "Football's popularity has never been greater, and the fact that so many schools are embracing it is a testament that more and more college administrators see the value of the sport to a student's overall educational experience."
The University of the Incarnate Word, the San Antonio school against which UCA will begin its season in Conway on Aug. 29, didn't have football until 2009. Across town, the University of Texas at San Antonio added football in 2011. The opening game at the Alamodome that year against Northeastern State from Oklahoma drew 56,743 fans. Elsewhere in Texas, Lamar University at Beaumont revived its football program in 2010 after a 21-year hiatus (Ken Stephens of Conway was the Lamar head coach in the earlier incarnation) and Wayland Baptist University at Plainview began playing in 2012.
Since 1978, when the NCAA changed its method for tracking attendance figures, the number of schools playing NCAA football has increased by 154 schools.
Georgia State at Atlanta, which launched its program in 2010, saw annual donations to the athletic department grow from $32,000 in 2009 to $600,000 last year. The team drew 30,237 fans to its inaugural game in the Georgia Dome. South Alabama at Mobile, which first fielded a club team in 2009, sells more than 8,000 season tickets each year in football-mad Alabama. The school's enrollment has grown from 13,000 in 2006 to more than 15,000.
Campbell in North Carolina, a Southern Baptist school, also has seen enrollment gains.
"The return of college football to Campbell energized the entire campus community," athletic director Bob Roller told the National Football Foundation. "We have enjoyed tremendous support from our students, alumni and the surrounding counties. … It was absolutely the correct move by our administration."
The University of North Carolina at Charlotte is among the schools adding football this year. The first game will be on Aug. 31 against Campbell.
"Your academic opportunities open up when you're perceived as an institution of significance and quality, and if you do football right, you'll be able to help achieve that," says Philip Dubois, the school's chancellor. "If you do it wrong, it can be counterproductive. So you have to be very cautious, measured and deliberate about what you're doing and how you're doing it. But I do think if the corporate leaders, the business leaders and the employers of the Charlotte region see UNC-Charlotte as an institution of significance and quality, they'll be more anxious to employ our students, have them as interns and to talk with our faculty about research projects."
Judy Rose, the school's athletic director, points out that college athletics at all levels is being driven by football.
"I have thought for a long time that the landscape of intercollegiate athletics was going to change," she says. "My concern has been what would happen to a large public institution that did not have football. My fear has been that schools that don't have football might get left out of the mix in intercollegiate athletics. I would hate to have seen not having football become a major issue for our institution. The main reason for us to add football was to protect the rest of our athletic program."
She notes that conference realignments are because of football, not basketball or other sports.
"This is all driven by football," Rose says.
Dubois adds: "I don't think that there's any question that football has significant marketing value for us. That will help us over time when we're trying to place students in internships and open job opportunities for them. I'm really hopeful that football will frankly be a gateway to more important things."
Back in Arkansas, David Knight of Stephens Inc. at Little Rock chairs the Hendrix board of trustees. He's quick to list the benefits for Hendrix.
"Scholar-athletes are an important part of our student body," Knight says. "The fact we didn't offer football was affecting us both demographically and from an admissions standpoint. There are many excellent high school students in Arkansas and across the country who fit the Hendrix academic program very well yet go other places because we didn't offer the sport they love to play. The first-year football players we are signing up bear this out. We anticipate that the addition of football and women's lacrosse will be beneficial to the college based on research completed before the board approved adding the sports. The research indicated that student-athletes tend to do well in their studies and have higher retention and graduation rates than the overall student population."
If the program at Hendrix is viewed as a success, can talk of adding football at other Arkansas colleges and universities ranging from UALR to Philander Smith be far behind?

Loading ...