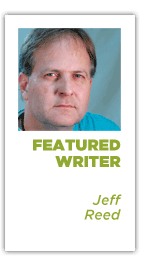 Before we get started, let's get one thing straight – this is not one of those columns about the Arkansas Razorbacks needing to play the Arkansas State Red Wolves or needing to play any other school in the state.
As I have stated in this space before, the obsession with playing the team from northwest Arkansas does not exist. Yes, I think they should play, but will leave it at that. There is no obsession.
Now we get to the news of the past week, news that started way before the Razorbacks were stunned 4-1 in the NCAA Regional opener by Bryant, the college in Rhode Island not the high school in Saline County.
A lot of the The Razorback Kingdom has been up in arms since the Hogs were shunned in hosting an NCAA Regional and had to pack their bags for Manhattan, the one in Kansas, not the one that is sometimes referred to as an apple.
Based on the the Razorbacks baseball team's performance this season, a third-place finish in the Southeastern Conference and their attendance numbers, one would think the Razorbacks, who had an RPI of around 38, would have been a shoo-in for hosting a regional.
But we learned this is not the old NIT and how much money you can add to the kitty with your attendance is not in play.
Supposedly the culprit was the Razorbacks' weak performance against a weak out-of-conference schedule. And this happened when there were three teams within easy driving distance of Fayetteville, or North Little Rock they could have played and improved their schedule.
You could see that one coming, couldn't you.
First you have the University of Central Arkansas, which as we now know is also participating in an NCAA Regional, in Starkville, Miss., which is not to  be confused with any place. The Bears had a strong-non-conference schedule, struggled and finished seventh in Southland play, then won their conference post-season tourney.
The Bears' RPI is 61.
Arkansas State University started strong against a weak schedule, but had a key injury to their best hitting in March, and that, added on top of three other guys who were also sidelined, did not come close to producing the season many expected. Still, Tommy Raffo's  teams rallied late, and finished in the top four of the Sun Belt Conference tournament where they were eliminated by a pair of one-run losses.
The Red Wolves' RPI was 140.
The UALR Trojans baseball team started strong, and had a big doubleheader sweep at Oklahoma State, faltered in mid-season and rallied down the stretch to post a winning season. That momentum died in the Sun Belt Conference tourney, where they were two and done.
Still, the Trojans' RPI was 143.
So is it possible the University of Arkansas' policy of the Razorbacks not playing in-state teams hurt it this year? Looks like it.
Now I propose this – and will leave football as the sacred cow no one can touch:
Set up two mid-week dates at Dickey-Stephens Park for the Razorbacks to play the two in-state baseball teams that have the highest RPI from the previous season.
Who wins? Everyone.
Razorbacks baseball fans in central Arkansas who are begging for more than one game now get two games. Schools in the state that would like to play the Hogs, get that opportunity.
There really is no good reason why the schools don't play once December is over.
Jeff Reed is editor of Astatenation.com
Do you think the Arkansas Razorbacks should play other in-state baseball teams?
Yes (81%, 133 Votes)
No (19%, 31 Votes)
Total Voters: 164

Loading ...