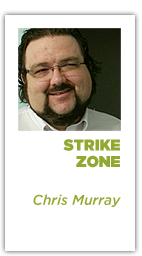 It is still Arkansas high school football preseason for most of the teams in the state.  For a few teams, games kicked off on Labor Day.
Kickoff classics have already begun, with contests Monday and Tuesday. More are set for Thursday, with the remaining full slate of games scheduled for the traditional Friday night kickoff. The Arkansas Activities Association has a handy composite schedule at: http://members.ahsaa.org/public/userfiles/fbsche13.pdf
Here is Chris's look at Class 5A and Class 4A and his take on Class 7A and Class 6A.
Today, we'll take a look at the Class 3A and Class 2A, the smallest two football-playing classes in Arkansas.
Class 3A
1.  Charleston – The Tigers had a great run in six seasons under coach Doug Loughridge, but he has moved on to Alma, and offensive coordinator Greg Kendrick was promoted to head coach. Kendrick has the benefit of familiarity and nine returning starters on each side of the ball. Junior Ty Storey (6-3, 210) passed for more than 4,000 yards and 48 TDs last season. He figures to be one of the state's top prospects for 2015 and has already committed to UA. Key games: Sept. 20 at Ozark, Oct. 18 at Lamar, Nov. 8 vs. Mansfield
2.  Harding Academy – Despite the departure of all-state QB Will Francis, the Wildcats look like strong contenders to repeat as state champs. Harding has 12 starters back from last year's team that went 14-0 and beat Glen Rose in a shootout for the title. Guard Rayel Jackson (5-foot-10, 205 pounds) made all-conference last season and spearheads an offensive line that is one of the team's greatest strengths. With depth and skill, Harding looks likely to claim a fifth straight conference crown. Key games: Oct. 18 vs. Riverview, Oct. 25 at Mayflower, Nov. 7 at Barton
3.  Rivercrest –  After an 0-2 start in 2012, the Colts ripped off nine straight wins before getting throttled by Fountain Lake in the second round of the Class 3A playoffs. Along the way, Kelly Chandler's team went unbeaten in 3-3A conference play. The Colts have 17 starters back this season, including nine on offense.  Senior running back Tim Talley (5-9, 190) earned all-conference honors last season, and is versatile out of the backfield. Look for the experienced Colts to make a deep run in 2013. Key games: Oct. 4 vs. Hoxie, Nov. 1 vs. Earle, Nov. 7 at Osceola
4.  Fountain Lake – Coach Tommy Gilleran has things rolling at Fountain Lake, where the Cobras have reached the Class 3A semifinals for five years straight, losing a nailbiter to eventual champ Harding Academy last fall.  Fountain Lake returns only seven starters, but that includes left guard/defensive lineman Cole Murray (6-1, 225) who is a standout on both sides of the ball. An October showdown with Glen Rose looms large, as the Cobras look to claim their first conference title since 2009. Key games: Sept. 13 at Pottsville, Oct. 18 at Glen Rose, Nov. 7 at Jessieville
5.  McGehee – The Owls' power running game out of the Wing T led to 10 wins and a second straight conference crown in 2012. Senior David Shepard (6-feet, 170) made all-state last season, coming just short of 1,300 yards rushing. Six returning starters on offense – including Shepard – give the Owls an edge to claim a very competitive 6-3A league title for coach Marcus Haddock. Key games: Sept. 3 vs. Hamburg (at UAPB), Oct. 25 vs. Prescott, Nov. 1 at Smackover
Class 2A
1.  Junction City – The Dragons capped a dream season with a miraculous tipped-pass play to defeat Bearden in the state championship game, 27-26. After losing its opener to Earle, Junction City rattled off 14 straight wins, to claim its third state title in five seasons. Speedy junior running back Jaqwis Dancy (5-11, 185) figures to be a prized recruit in the class of 2015. Dancy rushed for 1,600 yards and 15 scores last season. There is no reason not to expect David Carpenter's Dragons to be around in late November. Key games: Sept. 13 vs. Rison, Sept. 20 at Bearden, Sept. 27 vs. Strong
2. Gurdon – The Go-Devils won their first eight games in 2012 before losing a barnburner to Bearden. After a first-round bye in the playoffs, Bearden beat them again. The two teams meet in week 9 at Gurdon, in what should be a huge revenge game for the Go-Devils. Austin Kirkpatrick (5-10, 175) returns as a dual threat quarterback who sparks the Go-Devils' offense. Key games: Sept. 27 at Dierks, Oct. 11 at Murfreesboro, Nov. 1 vs. Bearden
3. Bearden – The Bears endured that heartbreaking finish to the 2012 season in the state title game. Bearden has a string of double-digit win seasons, including going 22-5 the last two years under coach Ernie Horstkamp. Nose guard Darwin Parham (6-0, 210) anchors a stout defense. The early-season tilt with Junction City will give one of the teams a leg up in the conference race. Key games:  Sept. 20 vs. Junction City, Oct. 25 at Rison, Nov. 8 vs. Strong
4. Carlisle – The Bison has won 33 games in three years, but again came up short in the playoffs, dropping a 22-21 heartbreaker to Mineral Springs. Defensive coordinator Brandon Barbaree takes over for Scott Waymire, who left to take the head coaching job at Trumann. Senior running back Bo Weddle (6-foot, 190) was all-state in 2011, but missed last season after an injury in the opener. The league crown could be on the line when the Bison face rival Hazen in October. Key games: Oct. 18 at Hazen, Nov. 1 vs. Des Arc, Nov. 8 at England
5.  Hazen – It's hard to find a team in the state with more experience than the Hornets, who return 10 starters on each side. Hazen went 7-3 in 2012 to earn a share of the 6-2A championship, only to fall to Strong in the opening round of the playoffs. Offensive tackle Jacob Walker (6-2, 240) is a three-year starter and standout on a veteran line. Key games: Oct. 18 vs. Carlisle, Nov. 1 vs. England, Nov. 8 at Des Arc