Eight new Arkansas Sports Hall of Fame inductees will be honored when the organization holds its 55th annual induction banquet on Friday, March 8.
The banquet will begin at 6 p.m. at Verizon Arena in North Little Rock.
The Hall of Fame Class of 2013 will consist of inductees from the regular category, the senior category and the posthumous category.
The Arkansas Sports Hall of Fame inducted its first class in 1959.
Little Rock insurance executive Andrew Meadors is the organization's president, and Ray Tucker serves as the executive director. At the March 8 banquet, Wally Hall, the longtime sports editor of the Arkansas Democrat-Gazette, will take over as the Hall of Fame president.
The Arkansas Sports Hall of Fame Museum on the west side of Verizon Arena is open each Monday through Saturday from 10 a.m. until 4:30 p.m. It includes an 88-seat theater with a video highlighting the careers of Arkansas sports greats along with a touch-screen kiosk with a database of all Hall of Fame inductees.
Members of the Hall of Fame vote each year on inductees. Membership dues are $50 annually. Membership forms can be obtained by going to the organization's website at www.arksportshalloffame.com.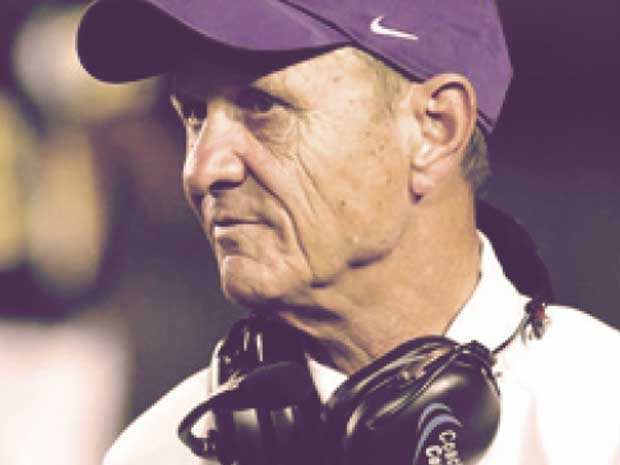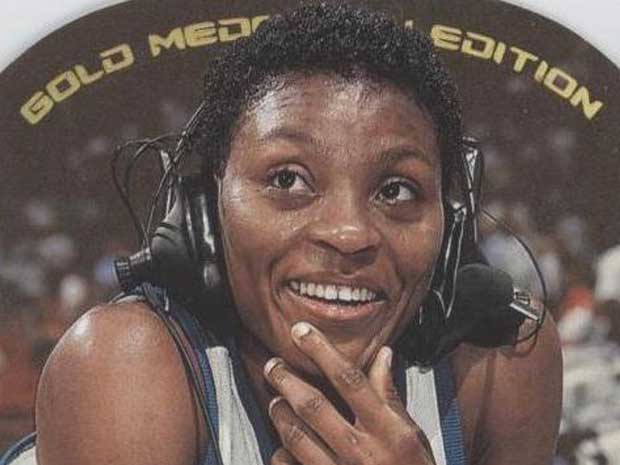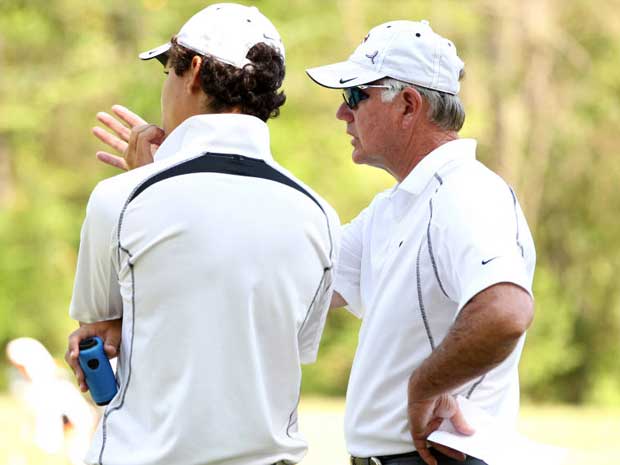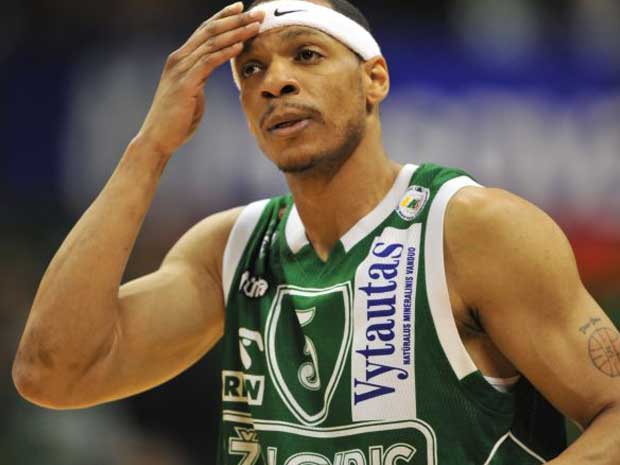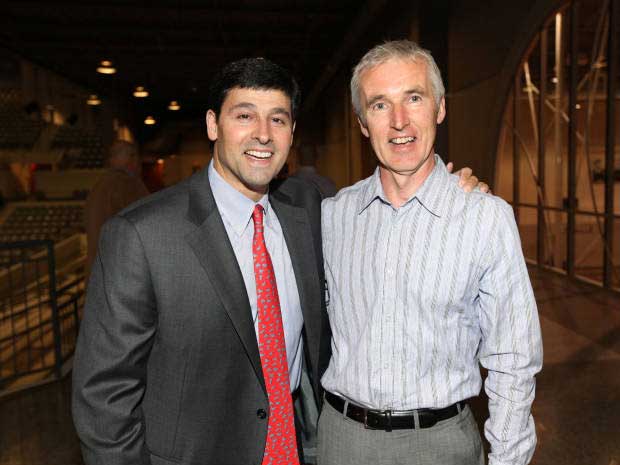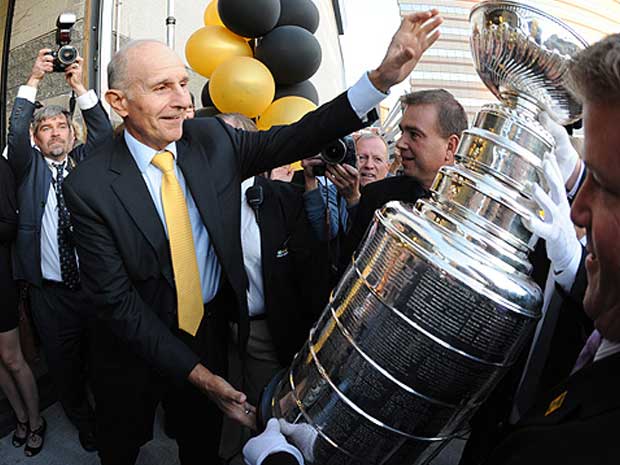 The class of 2013 consists of:
Marcus Brown, a former basketball star at West Memphis High School who went on to become Murray State University's third all-time leading scorer with 2,236 points. Brown had a highly successful professional career in Europe. Brown ended his 13-year professional career as the Euroleague's all-time leading scorer, winning five most valuable player awards. As a high school basketball player, he led West Memphis to the 1991 Class AAAA state championship and the overall championship. In his senior year at Murray State, Brown finished as the nation's second-leading scorer behind California's Shareef Abdur-Rahim. He was drafted in the second round of the 1996 NBA draft by Portland. After playing briefly at Portland, Vancouver and Detroit, he became the highest-paid American player ever in the Euroleague.
Jeremy Jacobs, the owner of Southland Park at West Memphis, who is among the nation's top business leaders. Jacobs owns the Boston Bruins of the National Hockey League and frequently makes lists of the country's most influential sports personalities. Southland Park has been a part of the Arkansas sports scene since 1956 when it became the state's only greyhound track. The Jacobs family was the original concession operator when the track opened. The family's Delaware North Corp. later bought the facility. Jacobs has been the chairman of the NHL's board of governors since 2007. He led the effort to build a new arena in Boston and was a pioneer in the regional television sports industry, transforming NESN into a model for all regional sports networks. Jacobs became the chairman and CEO of Delaware North in 1968. The company operates more than 50 professional sports venues around the world.
Former University of Arkansas golf star Stacy Lewis, who was named last month by the Golf Writers Association of America as the 2012 Player of the Year for the LPGA. Lewis won four times in 2012 to become the first American since Beth Daniel in 1994 to finish first on the Rolex Player of the Year points list. She also had three runner-up finishes, including a share of second at the LPGA Championship. Lewis finished third on the LPGA money list in 2012, earning $1.87 million. Lewis, who grew up in The Woodland, Texas, had a steel rod and five screws placed in her back 10 years ago to correct scoliosis. She was the 2007 NCAA champion and won 13 tournaments at the collegiate level while putting the Arkansas women's golf program on the map. Lewis earned All-American honors in each of her four years at Arkansas. She won Southeastern Conference championships in 2005 and 2008.
Former University of Arkansas track and cross country great Frank O'Mara, who competed for the Irish national team in three Olympic Games – 1984 at Los Angeles, 1988 at Seoul and 1992 at Barcelona. O'Mara is now a Little Rock telecommunications executive, serving as the chief executive officer of Allied Wireless Communications. He is from Limerick, Ireland. He ran for legendary Coach John McDonnell at Arkansas. O'Mara was an All-American and Southwest Conference champion his sophomore and junior years andthen became McDonnell's first outdoor NCAA champion in 1983 when he won the 1,500-meter run at Houston. O'Mara was the world indoor champion twice in the 3,000-meter run. After graduation, he spent three years as a coach for the Razorbacks and was a member of the staff in 1985 when the school won its first NCAA Triple Crown. O'Mara was a professional runner for 15 years.
Don Nixon, who had a stellar basketball coaching career at Pulaski Robinson High School, Mabelvale High School, Little Rock Central High School and the University of Central Arkansas. Nixon graduated from Arkansas State Teachers College, now UCA, in 1951 after serving in the U.S. Navy. He coached four basketball teams – junior boys, junior girls, senior boys and senior girls – at what's now Pulaski Robinson from 1952-54 before moving to his high school alma mater at Mabelvale from 1954-59. After coaching at the junior high level from 1959-67, Nixon coached the boys' team at Little Rock Central High School from 1968-72 and the men's team at UCA from 1972-79. Nixon's Central Tigers won the Class AAAA state championship in 1970 and 1972 along with winning the state's first overall championship in 1972.
Wyn Norwood, who was a two-time Arkansas Intercollegiate Conference golf champion while playing at Arkansas Tech University in Russellville. Norwood went on to win three state amateur titles and participate in 14 national amateur championships. Norwood, a Russellville native, worked at the University of Arkansas at Little Rock from 1992 until his retirement at the end of the 2012 school year. UALR had dropped its men's golf program in the 1980s and had never had a women's program before the 1992-93 season. Norwood revived the men's program and started the women's program. He spent his first 13 years at UALR as the head coach of both programs. He was named the Sun Belt Conference Coach of the Year for both men's and women's golf in 1994. Those were the first of five such awards he would earn.
The late John Outlaw, who died suddenly of a heart attack in December 2011 following a highly successful high school coaching career in Arkansas and Texas. Outlaw, an Ozark native and a UCA graduate, went 84-20-1 in nine seasons at Arkadelphia, winning state titles in 1979 and 1987. His undefeated 1987 team was the first Arkansas school ever to be ranked in the USA Today Super 25. After moving to Texas, Outlaw's teams went 57-21-1 at Sherman and 162-46-1 at Lufkin, giving him a 303-87-3 record. He achieved his 300th victory on Oct. 6, 2011, against The Woodlands in a game telecast regionally by Fox Sports Southwest.
Sonja Tate, one of the best basketball players to ever wear an Arkansas State University uniform. Tate, who played at ASU from 1989-93, remains the career scoring leader at ASU with 2,312 points. Tate returned to ASU prior to the current season to serve as an assistant coach on the women's basketball staff. In addition to being the school's career scoring leader, Tate holds the single-season scoring record with 820 points during the 1992-93 season. She has the top five single-game scoring performances at ASU. Tate remains the only ASU women's player to have scored 40 or more points in a game, a feat she accomplished five times.
Of O'Mara and Lewis, Vice Chancellor and Director of Athletics Jeff Long said, "We are thrilled for our former Razorbacks who will be recognized for their achievements through their induction into the Arkansas Sports Hall of Fame. Throughout their careers, Stacy and Frank have brought honor and positive recognition to our state and demonstrated a commitment to our University.  We are proud of their accomplishments and thankful for their continued pride in being a Razorback. We also extend our congratulations to each of the other six honorees on their induction."