Arkansas State Red Wolves Football Recruiting Efforts Paying Off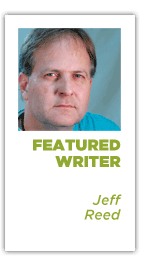 A week ago, Arkansas State Red Wolves head football coach Bryan Harsin said he was pleased with the Red Wolves' commitment list so far, but he wanted about half the class of 2014 to be complete by the season-opener.
So in a week's span, well mainly one night, the Red Wolves list of pledges for the 2014 class jumped from six to nine. Now Harsin and his coaching staff are just three or four away from his goal.
Monday night the Red Wolves added two Texas commitments and their third from Arkansas.
It was the second time the Red Wolves football recruiting staff saw a recruiting flurry for the group that will sign in November. The first time produced four commitments in five days.
The latest rush brought in two Texans, perhaps in part because of Harsin's days with the Longhorns.
Mesquite, Texas safety Charles Grant made a visit to Jonesboro on Saturday and followed that with his  pledge to Red Wolves. Less than an hour later Micah Thomas, a defensive end/linebacker  from Cedar Park, Texas Vista Ridge gave Arkansas State his word.
Thomas attended the Red Wolves' Elite Camp II on Friday on the Jonesboro campus and took an immediate liking to the community and school. He also tweeted about finding his future roommate, Jonesboro defensive tackle Chuks Ota.
Linebacker/defensive lineman Jarrod Chandler of Barton, Ark., capped the night of Red Wolves football recruiting news.
Grant, a 5-foot-11, 183-pound safety who has a 3.60 grade point average, made a visit to Jonesboro on Saturday.
He was immediately impressed, driving up Stadium Boulevard to the football complex and seeing the Red Wolves in store fronts all along the road. "It reminded me of Friday Night Lights," he said.
Grant had eight other schools and Thomas nine pursuing them. Grant picked the Red Wolves over UT-El Paso.
Chandler is 6-foot-3, 200-pound defensive lineman/linebacker. He ran a 4.49-40 at a Fayetteville camp last weekend. He is the third Arkansan to commit to the Red Wolves. Warren offensive lineman Jhamal Bell and Ota from Jonesboro are the other two Arkansas prep players who have committed.
Grant and Thomas are the second and third commitments from Texas. Mesquite Poteet safety/receiver Verkedric Vaughns was the first.
The other Red Wolves football commitments are:
Defensive back Khari Lain from Sandy Creek, Ga.
Defensive end Caleb Caston from Psacagoula, Miss.
Running back Terrance Hollingsworth of Berry, Ala.
Below are highlights of Jarrod Chandler.
Jeff Reed is editor of astatenation.com