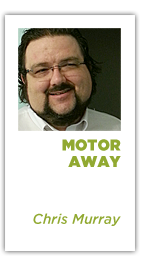 CONWAY – Hendrix College, Arkansas' only NCAA Division-III football program, is wrapping up its spring practice, such as it is.
"Our spring is no pads, no helmets," said Hendrix Warriors football coach Buck Buchanan. "Luckily, we do get a ball (laughs). We work on a lot of individual techniques. We're able to throw the ball around and work on the little things that will make us better.
"We're still able to do 7-on-7; still able to catch and throw. We don't have a lot of depth anyway, so we're not putting a lot of physical toll on the guys."
Division-III football has its distinct culture and distinct set of rules. There is no spring football game, and the schools are greatly limited as to what they can do. The Warriors have 15 opportunities to practice over a five-week period, and Buchanan indicated they would probably not use all of them. While full contact is not allowed, at least Hendrix is on a level playing field.
"They didn't put the ball into it until a few years ago," Buchanan said. "We're the only sport that doesn't get a true offseason. I'd love to have a spring game. We get asked all the time if we're having one. Really it's just we're all working on little things. It's things that get lost in translation over time. We're practicing individual skill sets for 45 minutes a day. Sometimes the tedious, little things get overlooked.
"Now we can use handshields. Still can't use dummies. Division III tried to push through helmets. I think if you have a helmet on, you risk less injury. A lot of schools don't want (football) to be overemphasized. As long as everybody has the same plan, we'll be OK."
Hendrix completed its first varsity football season in 52 years last fall, winning three of its 10 games while competing in the Southern Athletic Association. While the Warriors would love to have won more games, the inaugural season was a rousing success by almost every other metric.
As the 2013 season came to a close, it became clear that the Warriors were wearing down as a unit. As a result, strength and conditioning has been a focus in the offseason, and that has paid dividends.
"We've had a good conditioning program this spring," Buchanan said. "The thing you'd see from practice is the overall strength of our guys. That's what we have to concentrate on. We need to play four quarters for 10 weeks next season. At least we'll have a core of our team that have gone through a season and offseason and have a good strength base.
"We've gained good weight. We've gotten stronger. Hopefully we'll get to see us not leaning on people next year, and we'll be more physical and ready to play. With our cafeteria, it's hard not to gain good weight here."

Buchanan credited much of the improvement in conditioning to defensive coordinator Reed Heim, who also serves as strength and conditioning coach for football and lacrosse. Heim brought experience from Baylor's strength staff, and the team has developed different approaches for players with different backgrounds.
"We really emphasize a core strength program here," Buchanan said. "We have two different groups that meet at the same path. Guys who were involved in a structured program are in one path, and guys who maybe came from smaller schools and were involved in three or four sports are in another. The guys have really responded well to that. We emphasize the squat, multi-joint exercises and explosion. I think you can really see a difference now."
They are not here yet, but Buchanan is expecting a freshman class of 30-35. That will boost the Warriors' roster to a total of between 70 and 80. That will greatly improve Hendrix's ability to practice, whereas last season they were limited to light contact due to a lack of numbers.
"We were able to recruit and say that you can come in and play right away," Buchanan said. "This is the last year we can do that. As we progress, it's going to be harder for freshmen to play. Our group here now has supplied us with the culture we needed – hard work, discipline, we have a 3.0 GPA. Now they can all be big brother to the next group coming in."
The only real contributor who has left the team was quarterback Tanner Frye. He replaced Greenbrier's Seth Peters, who was leading the SAA in most passing categories before injuring his knee. Frye elected to transfer schools. Peters is now fully healed and has been excelling in spring drills.
"We did a good job with attrition rate," he said. "We'll have enough to practice finally. We're still looking at a freshman and sophomore based team. We're not going to put limitations on our team. We didn't do it last year, and we're not going to do it this year. Depth is going to be more of a remedy for wearing down.
"Our conditioning, the ability to play four quarters has already been gained. The biggest single difference is being able to practice at a more consistent pace. We'll at least have almost two at every position, so we'll not be so concerned about getting someone injured in practice and we won't have glorified walk-throughs at practice."
Despite worries to the contrary, the Hendrix football team was embraced by the school at-large. At the same time, many members of the team have gotten involved in campus culture. The team's grades are good, and disciplinary issues have been nil. Buchanan has now restarted football programs at two schools (Louisiana College), and looks to be an expert on the subject.
"I was not in the dean's office one time in the fall," Buchanan said. "Our guys have fit well with our campus. Some are really involved in campus activities. Our guys have tried to make a positive impact on campus. I think because we were very selective, we didn't take anyone who had character issues. Eventually, we're going to miss on something. I'm thankful we haven't had any issues with that."
Hendrix opens the 2014 season on September 6 versus Westminster in Fulton, Mo. Click here for a complete 2014 Warriors football schedule.