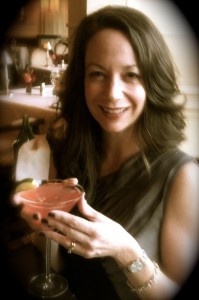 Stacey Margaret Jones is a central Arkansas poet and writer who runs an independent market research consultancy, Ariel Strategic Communications, in Conway.
She is enrolled in the inaugural class of the Arkansas Writers Master's of Fine Arts Program in Creative Writing at the University of Central Arkansas. She also has a master's of science in communications management from Syracuse University (Go Orange!) and a bachelor's degree in elementary education and English literature and writing from Northern State University in Aberdeen, South Dakota, and is accredited in public relations (APR) by the Public Relations Society of America.
Her poems have appeared in Ariel, Slant, North Coast Review and Shelterbelt, and she is an award-winning Knight-Ridder columnist and page designer.
She and her husband enjoy world travel and dining, have 2.5 dogs and a cat. She is a marathon runner, cyclist and avid Jazzerciser.