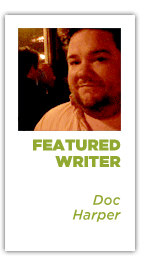 It's early March, which means Arkansas is nearing the end of basketball nostalgia season.
If you want to find a post on a message board or blog or news site, or hear a conversation on the radio about the great days in basketball history, you shouldn't have to look far.
That's not a bad thing. Arkansas has a rich basketball tradition and it deserves to be remembered and honored.
This year, the most fun thing for me has been reading the varying opinions of the controversial decision to hold the state high school championships at Barton Coliseum.  The, let's say "vintage" arena has inspired both glowing reminiscences and harsh criticisms. Apparently, Barton is both the sepia-toned playground of the greatest games and most awesome concerts of yore and simultaneously a local embarrassment with futile Internet access and a stench. Few things are more fun than online media squabbles.
But as per usual, most of the digital ink has been spilled regarding Nolan Richardson and the dominant early/mid 90s of Razorback basketball. There is an effort from fans and media alike to get the court in Bud Walton Arena to be named after him. Richardson has been a frequent attendant at Arkansas basketball games since Mike Anderson was hired in 2011, and in Arkansas' home finale against Texas A&M on Saturday, Richardson was even a guest at the announcers table during a stretch of the second half. Earlier this season, during the Tennessee game, Richardson was presented with a portrait of himself as part of the NCAA Tournament's 75th anniversary, and he was also honored last season when an ESPN documentary on his life premiered.
As someone who's been a flag-bearer in the effort for UA to do a better job of promoting its history and tradition in athletics, I don't have any problem with putting Richardson's name on the basketball court or anything else basketball related. Putting his name on the court is just the beginning. I also think they should put some sort of marker at the top of Cleveland Hill to acknowledge the notoriously steep road Richardson famously used for training.
Additionally, there should be some sort of in-arena/in-stadium commemoration of the greatest basketball and football players who have come through Fayetteville.  We don't have to retire numbers since colleges get so many new players each year that actually retiring numbers could prove problematic fairly quickly, but some sort of acknowledgement would be an improvement.
At both Razorback Stadium and Bud Walton Arena, there are several commemorations of the past throughout the concourses, but not in places where television cameras can see them.  It's easy to see Bo Jackson next to the scoreboard at Auburn, Peyton Manning signs at Tennessee, or numerous jerseys in the rafters at Rupp Arena, and Arkansas is missing out by failing to give its past similarly permanent honors. It was great to honor Corliss Williamson at halftime at the Kentucky game, but it would be more worthwhile if A) he'd actually been there to receive the honor, and B) his name was somewhere among the rafters with all the championship banners so a television camera could get a shot of it.
It's sad that there is more signage in Brooklyn linking Joe Johnson to Arkansas than there is in Arkansas.
All of this stuff isn't just to help fans have fun and remember the good ol'days when they come to games. It also helps recruiting. Unless a recruit is from Northwest Arkansas, he'll likely see many more Razorback games on television than he will in person, so it's important to make sure that tradition is visible on television. Even something as simple as putting the student section in view of the cameras would help let people at home have a better understanding of why Bud Walton is as tough a place to play as it is.
Unfortunately, the SEC, unlike other conferences, prohibits students from being on the same side of the arena as the visitor's bench, but they can be on the other end.  It seems like Arkansas would be allowed to put students in the sections along the baseline where the media currently is placed, as well as the other end of the baseline closer to the Arkansas bench.  That would be an improvement in terms of visual appeal.
It's great that highly-rated sophomore King McClure has a father who remembers what the Razorbacks used to be like and is willing to take his son to a game just to show him, but that sort of situation is rare. Arkansas' great traditions shouldn't be something you have to travel and/or buy a ticket to see. TV cameras love getting shots of statues or banners or jerseys or even signs on the road.  All we have to do is put them there.
—
Doc Harper is the managing editor of Arkansas Expats and is a regular contributor to College Football News and Sporting Life Arkansas. You can email him here and follow him on Twitter.