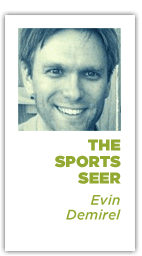 There was little more than two minutes left in Arkansas' thrashing of Ole Miss when the cries from the Bud Walton Arena crowd starting ringing out. The game was already well decided by then, with Arkansas up 106-74, but a few diehards decided to let it go like it still hung in the balance:  "One more three! One more three! One more three!"
No such shot attempt was made – indeed, the possession ended with a Jacorey Williams turnover – and yet at least one point had been made all the same: these Hogs are winning, and starting to win big, in their own way. Mike Anderson has built his reputation on a defensive philosophy but it's offense that's becoming as big of a signature on his team this year. The numbers from Wednesday night speak for themselves – 100-point mark reached with eight minutes left, 17 total three-pointers and 27 assists to only six turnovers.
It was, simply, the most impressive an Arkansas offense has looked this century against another SEC team. It appears these Hogs are finally put it all altogether in Anderson's third year, just as Anderson's Missouri team put it together in his third season in Columbia. Those Tigers won 25 regular season games and burst onto the national scene in the NCAA Tournament, knocking off No. 14 Cornell, No. 6 Marquette and No. 2 Memphis before losing to No. 1 Connecticut in the Elite Eight.
That Mizzou team had shown signs of making a deep tear earlier in the season, when it went on an 11-1 run in the middle of the Big 12 season. During that stretch, four Tigers – DeMarre Carroll, Leo Lyons, Matt Lawrence and J.T. Tiller – averaged between 8.7 and 13.7 points per game and shot better than 50% from the field.
A similar storyline may be developing in Arkansas, which has won all but one game since February 5. Michael Qualls struggled mightily in the first part of the SEC season but in the last month leads the team with 13.2 ppg and is shooting 44.4% on three-pointers. There are four other players – Bobby Portis, Rashad Madden, Coty Clarke and Alandise Harris –  averaging at least 8.4 points per game in the stretch.
If Arkansas isn't the hottest major conference team in the nation, it may just be the most balanced. The results are shown in the chart below, which represents the Hogs' nine SEC games from February 5 through March 5. Steals and blocks aren't offensive stats, but they're included anyway as staples of Anderson's team which often directly lead to assists and points.
Arkansas' Hottest Conference Stretch in Mike Anderson's Year 3
PTS

FG%
FT%
3PT%
ASTS
ASTS/TO
STLS
BLKS

80.0

44.8%
75.3%
39.8%
15.6
1.4
9.6
5.3
Missouri's Hottest Conference Stretch in Mike Anderson's Year 3*
PTS

FG%
FT%
3PT%
ASTS
ASTS/TO
STLS
BLKS

81.8

47.3%
72.6%
37.8%
18.1
1.5
11.0
4.5
*12 games 1/14/09 – 2/25/09
PTS –  Points per game
FG%,- Field goal %
FT% –  Free throw %,
3PT% – Three point %
ASTS – Assists per game
ASTS/TO – Assist to turnover ratio
STLS – Steals per game
BLKS – Blocks per game
* * *
After Wednesday's win in Fayetteville, Arkansas senior Kikko Haydar grabbed the microphone at the midcourt. It was Senior Night night, and Haydar had a message for crowd: "I guess it's safe to say Hawgball is back!"
Do you believe it? For the last month, at least, it's hard to argue.
For confirmation compare the Razorbacks' last month with the 1993-94 national championship squad's performance in SEC games. Granted, this is all 16 SEC games in 1994 versus the hottest nine-game stretch from this year. And yes, "one shouldn't get too hyperbolic because this is still a team that may just barely make the NCAA Tournament," as Doc Harper pointed out on ArkansasFight.com.  "But after winning eight of their last nine games and all of their last six … it's hard not to get too excited." 
Especially when Hogs fan note these Razorbacks actually exceed Nolan's championship team in a few key categories:
1993-94 Arkansas conference only
PTS

FG%
FT%
3PT%
ASTS
ASTS/TO
STLS
BLKS

86.9

47.4%
69.7%
34.4%
18.3
1.2
9.2
2.7

Loading ...
PS – If this poll seems like deja vu, it is. You saw one very similar to it in early December. That time, 44% of all ya'll had the Hogs making the Round of 32.
* * *
Follow Demirel on Twitter or read his latest profile of Razorback signee Anton Beard. Or do both.