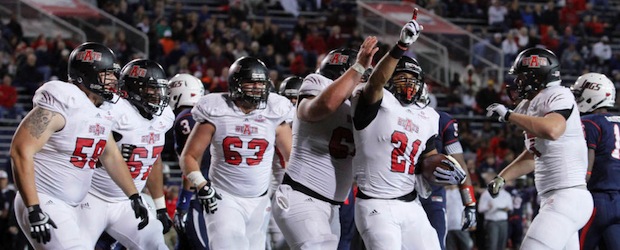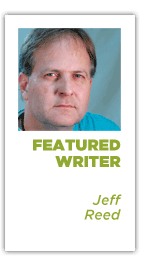 There is a little business to take care of first, but the Arkansas State bowl talk has already started among the Red Wolves crowd. For the third straight year the Red Wolves could be in the bowl mix.
And how big would it be for A-State to play in a third straight bowl game? Huge just might not be a big enough word.
There are big plans in the works for what Arkansas State athletic director Terry Mohajir calls the former "sleepy little school in northeast Arkansas."
Getting a third straight bowl offer fits nicely with those plans, but first the business at hand is getting bowl eligible.
And this time last week there were a lot of folks thinking that might not happen. (And yes we will note that the author of this column picked against A-State in the weekly picks on Sporting Life Arkansas …)
It is kinda amazing what a good night in the rain in Monroe can do to one's perspective.
And last Saturday just might have been program's best night ever in the northern Louisiana city.
A-State handled the ULM Warhawks 42-14 for its 10th straight Sun Belt Conference road victory. The Red Wolves have won 18 of 20 league games, and both losses have been at home.
So now, with the Red Wolves at 5-4 and facing consecutive home games, the vision of a bowl game is now back in focus.
But first, the Red Wolves have to take care of Texas State, a Sun Belt newcomer that already has six victories and is bowl eligible. The Bobcats, who are not to be confused with the movie that had Kathy Ireland in it years ago, have come a long way in one season. And they are one of the rare triple-option teams remaining. Not seeing that style of football, which was so commonplace back in the 1970s and '80s, is cause for alarm. It is hard to prepare for that in one week, and disciplined assignment football is vital on defense.
But over the last six quarters the Red Wolves have shown sign of life. At one time they were a team that had trouble putting together consecutive good drives and now they have played pretty solid for the last game-and-a-half.
So say the Red Wolves take care of Texas State then follow that up with a victory over winless Georgia State and stand at 7-5 going into their second game of the season against the Petrino family – the Red Wolves hammered Paul's Idaho Vandals 48-24 last month – when they face BMFP's  Western Kentucky Hilltoppers the Saturday after Thanksgiving.
There are two bowl games with ties to the Sun Belt, the New Orleans Bowl, which in most years has the league champion unless by some chance Louisiana-Lafayette is eligible, and the G0Daddy.com Bowl, where they love the A-State Nation after two straight trips there by the Red Wolves.
A quick glance at the standings show Texas State, ULL and Western Kentucky are all eligible. A-State, ULM and Troy are one victory away. If that happens, six of the league's eight teams will be bowl eligible and there are not enough bowls to go around.
You have to start looking around to see what other options there are. One of the first you notice is that whatever the name of the bowl in Shreveport is these days might be available. They have tie-ins to the SEC and ACC, and it does not look like the SEC will be able to fill its spot.  Last year they matched the Sun Belt and the Mid-American Conference. With the two Louisiana schools, Texas State and A-State all in close proximity Shreveport bowl organizers might look to the Sun Belt again.
Now all the Red Wolves have to do is take care of their business.  That starts Saturday in Jonesboro.
***
Jeff Reed is editor of Astatenation.com