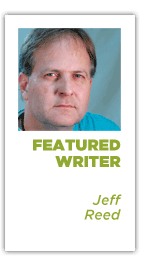 NEW ORLEANS — A media type walked up to Louisiana-Monroe coach Todd Berry at the Sun Belt Conference Media Day and said, "I figured your arms would be tired by now because every time I look up you are raising them over your head."
The reference was to the highlights loop that was shown on several high-definition TV screens in the room at the Superdome where the Sun Belt Conference media day was held earlier this week.
The play in reference was Kolton Brown's scramble that turned into the winning touchdown in the Warhawks'  34-31 overtime victory over the Arkansas Razorbacks last September in Little Rock.
The coach laughed.
"People asked me why I wasn't jumping up and down celebrating," he said. "I just kept looking around to see if one of those referees had thrown a flag."
They hadn't, and we know the rest of the story. It was the start of two disappointing seasons.
We know how the circus in Fayetteville turned out. But things did not go as expected for ULM, which lost the next week in overtime to Auburn 31-28 and fell to Baylor 47-42 the following week at home.
ULM rebounded with five straight wins until running into UL-Lafayette and Arkansas State and suffered back-to-back whippings. The 'Hawks finished 8-4 and were hammered in their bowl game by Ohio in Shreveport.
They along with ULL — the school in Lafayette that wants to call itself Louisiana but is not called that in Monroe and other places — are the preseason favorites.
You could see it in their coaches — both Berry and ULL's Mark Hudspeth — at the media event. They walked around with confidence. (Hudspeth acted like he knew where he was going, but perhaps that is because his Cajuns are a favorite of the New Orleans Bowl committee.)
The Arkansas State Red Wolves were the third pick, and actually received as many first-place votes (2) as Monroe. ULL had four.
"This is fun," said Red Wolves coach Bryan Harsin, who was in his first Sun Belt Conference Media Day event.
"Where you finish matters," he said. "That tells you what kind of season you had. Our goal is to win the conference and that is no different from that of the teams in the past few seasons. But we see these teams that are here, and we know the coaches; it is not going to be easy."
The Red Wolves did lead the way with seven first-team all-conference choices. But the big difference between the Red Wolves and the Louisiana duo is quarterback. Browning returns at ULM and the Cajuns have junior Terrance Broadway. Arkansas State will have five candidates, led by Utah State transfer Adam Kennedy.
Jeff Reed is editor of astatenation.com