The Sporting Life Arkansas 2014 NCAA Tournament Bracket Challenge is underway and we have two challengers with perfect brackets. That's 2 out of 51.
It's easy, fun and bragging rights are on the line. Heck, you may even come up with a prize for the winner.
Click here, see our picks and check that link to the leaderboard throughout the tournament.
You can also keep up with some of us throughout the NCAA tournament as we make comments on the games we are watching each day of this mega event of sport. Click here for our live blog.
And below is a full 2014 NCAA Tournament Bracket for your use and reference.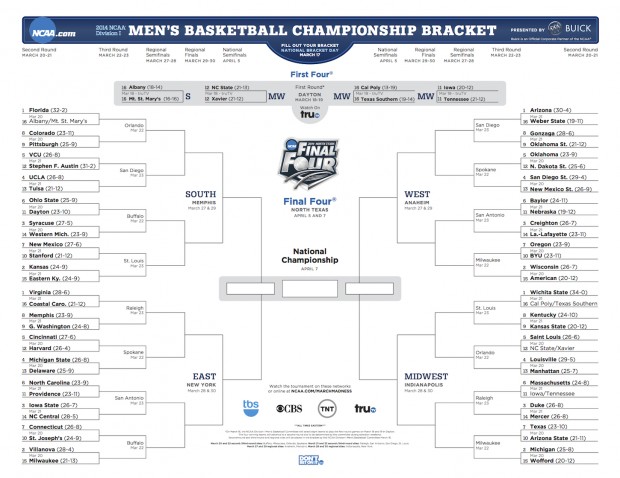 And as if you needed more help getting ready for March Madness, check out these top dunks of the 2013-2014 college basketball season – all of them ESPN SportsCenter Top 10 Plays of the Day…
http://www.youtube.com/watch?v=mYmLQK4LErs&