By Tim Giattina
Following Alabama's epic victory over Mark Richt's supremely talented yet supremely soft Georgia Bulldogs, the calls and texts flooded in from both Alabama and Notre Dame friends: "So who are you cheering for?"
Notre Dame v Alabama. It just doesn't get any better than this. College football's most storied programs are finally meeting again and one of these giants will return to campus with the most coveted crystal in sports. As a native Alabamian and an alumnus of Notre Dame, ultimately this is a win-win for me.
But I've decided. I'm going to go with my alma mater and cheer for the heavy underdog Irish.
This is the matchup that should bring legendary broadcaster Keith Jackson out of retirement. Jackson's call of the greatest play-that-didn't-count, "TEAGUE'S GOT THE BALL!" still rings in my head like it was yesterday.
During our initial conversation about the matchup, the fine folks at SportingLifeArkansas asked me to provide the matchup breakdown. What follows is my most objective, least homer, analysis and prediction of what has always been my dream national title game.
Alabama on Offense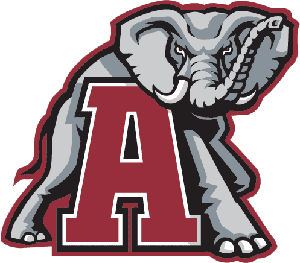 This is the most intriguing matchup of the game and, in my opinion, the most impactful. Strength vs. Strength. Alabama boasts the best offensive line in the country. To meet the Tide in the trenches, Notre Dame will trot out one of the top defensive lines in the nation. It ain't rocket science. Alabama is going to establish the run. Notre Dame is going to stop the run. Something's got to give.
Remember the statistic 49-0—not because it was the score of the glorified scrimmage this year against little brother—but because Alabama is an astounding 49 and 0 when rushing for over 150 yards since 2008. If they get the ground game going, it could be a long night for the Irish.
Manti Te'o is the household name, but the two defenders who will define the success of the Irish are Louis Nix and Stephon Tuitt. Louis Nix, like Alabama's Aussie Jesse Williams, is tasked with taking up space in the middle. Nix usually commands two blockers, helping free up Te'o and the Irish linebackers to make plays. Can Barrett Jones, the most versatile offensive lineman of his generation, take care of Nix by himself or will he need help?
It's no secret by now that Barrett Jones has been hobbled by an injury he suffered in the first quarter of the Georgia game. All indications from the Bama camp are that he will be ready to go. If he doesn't play, or exits the game, insert Ryan Kelly (a highly capable yet inexperienced freshman) and things get very, very interesting.
Stephon Tuitt wreaked havoc on backfields all season. Can he do the same to Bama and apply pressure to McCarron?  During Bama's toughest games this year (A&M, LSU, UGA), McCarron had a tendency of holding onto the ball a split second too long (though he doesn't make many mistakes throwing balls into coverage). If Tuitt and the rest of the Notre Dame line can disrupt the running game while making McCarron uncomfortable, their chances of pulling off the upset improve exponentially.
If McCarron has time, however, he can pick defenses apart. And if his favorite target, true freshman Amari Cooper, gets loose then the offense will open up even more for Alabama. If the Irish have an Achilles' heel, it's in their secondary, though the group continues to mature. Due to injuries, true freshman KeiVarae Russell (the first true freshman to start at CB in ND history) and junior Bennett Jackson were thrust into starting roles. To lessen the pressure on their corners Defensive Coordinator Bob Diaco has usually kept the two safeties back in coverage. This puts the responsibility of stopping the run completely on the front seven.
Doug Nussmeier, Bama's first-year Offensive Coordinator, has used play action and screens effectively all year, so look for at least a few deep shots to Cooper and some screens to Yeldon or Lacy. If McCarron can complete some passes and keep Notre Dame's defense guessing, this may open up the running game and allow Bama to impose their will. If the Irish can stuff the run early, pressure McCarron, get off the field, and build some confidence early then they  will hang around.
Notre Dame on Offense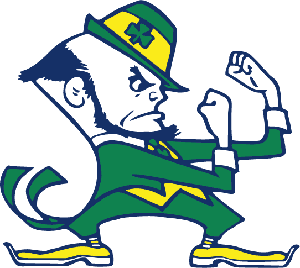 It's pretty simple: Everett Golson. Those of us who have watched him all year no longer recognize the quarterback repeatedly pulled in crunch time. The success of the Notre Dame offense rests in his hands. To beat or compete with Alabama opposing quarterbacks have had huge games: in 2010, Stephen Garcia somehow turned into Tom Brady for a day, Tebow willed his team to victory in the 2008 SEC Championship, and this season Johnny Football looked like, well, Johnny Football.
Monday night will be the biggest stage in Golson's life. How he handles the moment and how Kelly helps him handle the moment will have an enormous bearing on how well Notre Dame competes. Kelly called masterful games in the youngster's two biggest road tests: primetime matchups in Norman and Los Angeles.
Alabama's defensive blueprint is similar to Notre Dame's. Stop the run. Get the offense behind the chains in longer downs and distances. Attack. Once again, Saban and Kirby Smart have this rebuilt Tide defense ranking among the leaders in most statistical categories. Unlike last year, this defense does not benefit from first round draft picks all over the field but they're well-coached, well-prepared and they do not make many mistakes.
Like Notre Dame, the Tide defense is weaker in the secondary—away from number 28, Dee Milliner, that is. Milliner is the top NFL corner prospect in the country and teams have had success going away from him. Additionally, Bama linebacker CJ Mosley is equally adept in coverage (much like his counterpart Manti Te'o) and possesses the speed and range to play from sideline to sideline. Freshman Geno Smith and JUCO transfer Deion Belue are both very talented but opponents have gone after them, in addition to exploiting matchups when safety Vinnie Sunseri is up in coverage.
Kelly must line up Notre Dame's top target, TE Tyler Eifert and the multitalented running back, Theo Riddick, all over the field and match them up with defenders other than Milliner. Eifert presents matchup problems for anyone and defenses responded by consistently doubling him all year. Riddick, in addition to being the feature back of ND's three-headed rushing attack, also spent part of his career at receiver, so his versatility has paid dividends for Kelly's offense.
One area of concern for ND's offense is in the red zone. The USC game was a perfect example of their red zone problems. The Irish moved the ball – with ease at times – between the red zones yet they settled for too many field goals. I don't see field goals beating Alabama, so Kelly has to find a way to turn red area trips into touchdowns.
Click through to the next page for a breakdown of Special Teams and Intangibles, plus a Prediction
Page Two