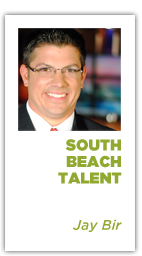 Well if that's how the Paint Bucket Rivalry ends then wow! In a series that has produced thriller after thriller and plenty of heartbreak for both sides, it's Clyde that would have been especially blue for a week, had this loss happened years ago.
Without getting too technical about things, the latest installment in the ASU-UM series was plainly embarrassing for Arkansas State.
Most fans that I've talked to said it was the worst game for the Red Wolves in about two-and-a-half years.
Execution on both sides of the ball was bad; tackling was poor on defense; receivers dropped passes that they normally haul in; it was a bad showing from A-State, especially from a defensive standpoint.
The past two years the defense has been the backbone to the flashy offenses we have seen. A-State had ranked #1 or #2 in many of the major defensive categories in the conference and had also compiled a Top 25 defense last year. This year we've seen the Red Wolves surrender more than 1,500 yards in their past three games – 500 yards per game won't win you many.
And A-State has normally been fairly decent against the run, but, as was witnessed against Memphis, so far this year they have been carved up, allowing  188 rushing yards each game on average. Passing defense hasn't faired any better, as t 252 per game have been allowed. Those stats are good for 89th and 84th respectively.
The frustrating thing is the talent is there. A-State had the most players picked for preseason all conference, so they have the pieces to do it, and we've seen that they can with this group. Also, adding to frustration is the fact that the defense was supposed to be the strong suit for the team this year with some continuity with the defensive coordinator from the Gus Malzahn era, John Thompson, electing to stay on board.
Now, I'm not one to question the effort of a team, but the emotion was sure on Memphis' sideline and it over runneth. Comparing the emotion of Memphis to A-State, the Tigers treated this like a rivalry game. The Red Wolves appeared to be going through the motions.
Maybe the past two seasons have spoiled this team – they always figured out a way to pull things off, even if the team wasn't all the way in sync.
It seemed that would be the case after the Red Wolves' second drive on Saturday, but not after that touchdown midway through the first would A-State even get back to the red zone.
Memphis even stayed on the field as a team to huddle at halftime and left jumping up and down and shouting to their fans; they entered the exact same way to start the second half. The emotion was there; they were not going to let the Red Wolves post three wins over them for the first time since the early 1930s.
The Red Wolves' offense was just as out of sorts as the defense. What is supposed to be a quick-paced, high-octane offense sputtered to a meager 255 yards. Only 74 rushing yards, and this is the team that had four guys go over 100 in the first week.
When receivers weren't dropping passes, it seemed like they couldn't get open.
Quarterback Adam Kennedy appeared to be running for his life a lot of the afternoon; he was sacked seven times and hurried or knocked down several other times. Kennedy admittedly said he held on to the ball longer than he should have several times, which put the team behind the 8-ball on a lot of drives, but his offensive line was thoroughly manhandled on Saturday, which didn't help his cause. Memphis did to ASU what ASU did to Troy, hit the QB over and over again.
While it's just one game, it was perhaps a wake-up call to a team that could, for the last couple years, 'show up and win.'
Offensively, I think ASU will be OK, but that defense needs to shore up big time if they even want to THINK about a three-peat in the Sun Belt.
Hopefully, too, Memphis will realize that this is a good series and re-up soon. After the way they celebrated a victory over a team they still look down upon, you can't tell me that it didn't mean something to them or their fans. Surely the Paint Bucket Rivalry doesn't go out on this note or go out at all.