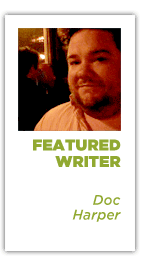 Let's start with the positive.
The Razorbacks earned their first winning SEC season since 2008.  That's not an insignificant achievement.  Anytime you win more than you lose you're doing some things right.
A big part of the reason Arkansas kept winning at home throughout February is that the team didn't hit a wall and collapse like previous years.  The Hogs lost five of their last six games last year, and that included a 30 point home loss to Florida, another blowout home loss to Alabama and a home loss to Ole Miss after Arkansas blew a double-digit second-half lead. Those types of embarrassments didn't happen this season, and the team deserves credit for it.
Arkansas Razorback basketball was involved in possibly-real NCAA Tournament bubble discussion up through the second Missouri game. That hasn't happened in several years. It may be sad that being listed on Joe Lunardi's "Next Four Out" list (not to be confused with the "First Four Out") as late as March represents progress, but it does in this situation and was exciting while it lasted.
There was obvious improvement from many players throughout the year, particularly among some of the newcomers. Michael Qualls started the season as the guy who'd come in during garbage time of a non-conference blowout and throw down a YouTube dunk, and ended the year as a reliable contributor who started five games. Anthlon Bell didn't even enter the game for a few conference games, but ended the year knocking down 14  three-point shots in the last 7 games. Coty Clarke came on strong enough to permanently take Hunter Mickelson's place in the starting lineup beginning with the Alabama game.
Some of the returning players improved as well. Marshawn Powell became a legit three point threat (even if his accuracy faded late in the year), which helped him become one of the more feared players in the conference. After serving a suspension for the South Carolina game, Rashad Madden shed his reputation as a turnover waiting to happen and became a reliable point guard, committing only one turnover in the final six games and, promisingly, scoring 26 points in the final four games.
But all that being said, this team should have been in the NCAA Tournament.
I don't believe this team wasn't talented enough. I don't believe this team was too young. I believe this team blew far too many opportunities to beat bad teams on the road to be taken seriously on a national level.
Don't tell me Arkansas didn't have the talent or experience to beat South Carolina in Columbia, Texas A&M in College Station, LSU in Baton Rouge, or Vanderbilt in Nashville (twice).  They may not have been ready to beat Michigan, Florida, or Missouri away from home, but they could have beaten those other teams if the Hogs hadn't come out flat and rallied too late, or failed to show up at all.  They had a 15-3 lead against South Carolina, but lost the final 35 minutes by a score of 72 to 39. They allowed LSU to build a 22 point lead in the first half before not quite coming all the way back in the final minutes.
That's why Arkansas isn't in the NCAA Tournament.
Any team that has two players who could legitimately leave early to play professionally should be able to at least make the tournament. If a team doesn't even make the NIT, then this is a situation similar to how every terrible high school team has a best player whose opinions of his own talents are amplified by virtue of the weak talent surrounding him on the team. Half the fans watching the games wonder why more colleges don't come around for their best player because he's clearly better than all those other players on the court. But the reality is that they're not that great as evidenced by lack of team success, and they should probably make sure they get a degree before they head out into the professional world.
But the Arkansas team wasn't that bad. Out of all the big home wins, the only time the Razorbacks truly played out of their minds was against Florida. They didn't appear to do anything amazing against Oklahoma, Tennessee, or Kentucky, they just appeared to play competently, which didn't happen on the road.
Arkansas may not have been talented enough to be considered a contender for an SEC Championship or a top NCAA seed, but they were talented enough to make the tournament. And in college basketball, there's really not such a thing anymore as being "too young" in major conferences.  Of the eight players named to the All-SEC first team, only two were seniors. Of the 17 players on the first and second team, 10 were juniors or sophomores. The six Razorbacks who played the most minutes this season were all juniors or sophomores.
What's as troubling as the bad losses is the play of some of the Arkansas players. It is well-documented that BJ Young and Mardracus Wade both shot significantly worse this season than last season (although Wade began to show signs of improvement in late games). Both were maddeningly inconsistent. For example, Young scored in single digits eight times, between 10-20 points 14 times, and over 20 points nine times. You never knew what you were going to get.
Hunter Mickelson completely disappeared shortly after being replaced in the starting lineup by Clarke. Mickelson averaged more than 7 points per game during the first 22 games, even scoring in double digits 5 times, but could only muster 1.8 points over the final 10 games while only once scoring more than two points.
Mickelson started the first 19 games before Clarke replaced him. Perhaps Mike Anderson could sense Mickelson was about to hit a wall, or perhaps being taken out of the starting lineup shook Mickelson's confidence. Whatever the reason, Mickelson's lack of production at the end of the year effectively negated some of the much-needed bump at the end of the year provided by other players like Qualls or Bell.
Perhaps the most disappointing thing to me was that Young and Powell were held out of the starting lineup for the final game at home. Afterward, Anderson alluded to team rules that needed to be followed, and it felt like it meant that once the NCAA at-large bid was out of the picture, the players just mailed it in. As if they felt they had no chance of making any noise at the SEC Tournament. It's incredibly disheartening to have the impression that tournament time doesn't get everybody excited because this is the most exciting time of the year. Even if Arkansas didn't win the tournament, they still could have played Kentucky on Friday and there was a chance they could have played Missouri on Saturday. That would have been awesome. But the entire team clearly wasn't focused at the end of the regular season and came out flat, again, against Vanderbilt. As a result, Texas A&M now has more wins in the last five SEC Tournaments than Arkansas.
The Razorbacks made progress this season in many ways, and that's terrific. But it's possible to make progress while still failing to live up to potential, and it feels like that's what happened this year. Stan Heath made progress each year until Ronnie Brewer departed for the NBA, but he ultimately lost games people believed he should have won and that was his downfall.
We won't have to wait long to see if the team can turn things around away from Bud Walton next season, as Arkansas will travel to Hawaii to participate in the Maui Invitational in November. They'll get to play three games there and winning just one of them should ease at least some concerns going into the year. But lose all three, and there will certainly be tons of empty seats in Bud Walton next season, each one serving as a haunting reminder of what used to be.
—
Doc Harper is the managing editor of Arkansas Expats and is a regular contributor to College Football News and Sporting Life Arkansas. You can email him here and follow him on Twitter.