If you could win a perk from your favorite team, what would it be?
The three-time defending Sun Belt Conference champion Arkansas State football team is set to host its annual spring game Friday, April 18, at Centennial Bank Stadium, and while the game won't officially begin until 7 p.m., there will be a number of pregame activities leading up to the on-field action that will include a unique "Coach Experience" opportunity for a Red Wolves' fan.  With A-State's spring roster divided into two teams, the promotion's winner will have the chance to act as a head coach for one of the squads. 
The head coach will give the pregame and halftime talk to their team, determine if their team 'goes for it' or punts on fourth down, make play-calling decisions and communicate with the coaching staff on headset throughout the entire game.  The coach will receive photos of their experience and coaching gear.  The winning coach will also receive a Powerade bath as part of their bragging rights.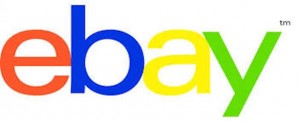 In order to act as one of the Red Wolves' head coaches, fans can take part in an online auction by visiting this link at eBay.  Bidding started at $2,500 and will runs through Monday, April 14, until 3 p.m.
At last check, the bidding for the Red Wolves Coach Experience had reached $11,700 with 58 separate bids.T he current high bidder is hidden by eBay, but is a gold-star-rated bidder with 100% positive feedback as an eBay user.
"Our staff wants to have a high level of interaction with our fans, and we felt like this would be another way to do that while adding a fun dimension to the spring game," said new A-State head coach Blake Anderson.  "Our goal is to make this a truly memorable experience for whoever puts that headset on when we kickoff."
There is no charge for parking or admission to the spring game, which will include four quarters and a halftime.  Prior to the game, the Centennial Bank Stadium field will be open from 4:30-5:30 p.m. for kids who want to come on the field and play with various practice equipment while interacting with some of the Red Wolves' players.
Additionally, Tailgate City will host activities for all ages between 5:00-7:00 p.m.  East Arkansas Broadcasters will provide music in the tailgating area that will include inflatables and face painting.  Following the game, A-State players and coaches will be available on the field to sign autographs and visit with fans.
Other events taking place on Spring Game weekend include a three-game baseball series between Arkansas State and Louisiana-Monroe. First pitch on Friday, April 18, is at 5:00 p.m., while the Red Wolves take the mound Saturday at 6:00 pm and conclude the series at Tomlinson Stadium Sunday at 1:00 p.m.
All of this publicity and sudden burst of bids for the opportunity to coach the Red Wolves got us thinking about the sports opportunity of a lifetime we'd want to win, if given the opportunity. Tell us yours and if it's not on the list, add it to the comments.

Loading ...