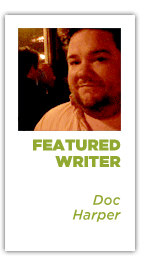 College football only has three months of games each year. The rest of the calendar is made up of a couple of weeks of bowls, recruiting, spring practice, media days, and lots and lots and lots of filler.
In most places, filler is just harmless fluff. It's what gets stuffed around a couple of good songs to make an album or hiring John L Smith to form a bridge between Bobby Petrino and Bret Bielema.
Okay, so John L Smith wasn't so harmless. Quite dangerous, actually.
But it fits because filler is dangerous in college football. As we saw last week, any throwaway line from coaches can get picked apart like a literature professor dissecting Shakespeare.
So it wasn't unexpected that Bret Bielema's lines about Alabama and Nick Saban became national news for a week. The same people who ripped him for being too brash are the same people who ridiculously debated whether or not South Carolina defensive end Jadaveon Clowney should sit out his junior season to prepare for the 2014 NFL Draft.
The uproar caused Bielema to explain that he'd "be more guarded" going forward. It's an understandable reaction, but I have to ask, is that even possible? I'm not sure Bielema has it in him. And even if he can, he probably shouldn't.
Bielema has been criticized for things he's said before, and he hasn't toned down his act yet. As Jim Harris noted last week, his comments about Urban Meyer bringing SEC recruiting tactics to the Big 10 was roundly ridiculed. His willingness to needlessly respond to biligerent fans on twitter is well-documented. He isn't afraid to run up the score on helpless opponents. He's big. He's bold. He doesn't hold back. That's who he is. That's what got him this far. And now he says he wants to tone it down because of some meaningless offseason heat brought on by touting his own record?
Please.
If anything, Bielema should be more brazen. Not only is his Big 10 record much better than Nick Saban's and almost every other Big 10 coach in history, but he's a whopping 18 years younger than Saban. He probably hasn't even hit the prime of his coaching career, and he's already earned trips to three Rose Bowls, he's already been the head coach of 22 players picked in the NFL Draft, and he was the hand-picked successor of a local legend in Madison. And then you know what Bielema did?
He left.
He left because, even though he accomplished all those things, he couldn't afford to keep has assistants. He left because, even though he accomplished all those things, he had one of the smallest recruiting budgets in all of BCS-level football. And in just a few months, Bielema has been able to keep offensive line coach Sam Pittman from leaving to join Nick Saban, and put together a higher-ranked recruiting class than any of his Wisconsin classes.
The number of coaches in college football history who can compare to Bielema's record at his age (he's 43) is very small. The odds of Bielema or any other coach winning four national titles is also very small, but Bielema is on track to have a very successful career. That's exactly what Bielema should be trumpeting as loudly as he can. He should let every recruit know about it. He should let every donor know about it. UA should make sure every reporter knows it.
Of course, we're not saying Bielema is a better coach right now than Nick Saban. There's no denying Nick Saban has Alabama squarely at the top of college football, and there are multiple SEC schools closer to the mountaintop than Arkansas at the moment, but Bielema didn't leave Wisconsin to keep the Arkansas program where it is.
And people want to compare him to Lane Kiffin?
Sure, there are some circumstantial similarities between Kiffin and Bielema, but the fundamental difference that didn't get discussed much last week is this: Bielema's won.
Kiffin's gotten where he is based on who is father is and being one of Pete Carroll's assistants at USC. He lost in Oakland. He was mediocre in Tennessee, and is on a hot seat now at USC after a leading the program in a very disappointing year.
If you want to compare Bielema to someone, he somewhat reminds me of a Midwestern version of Steve Spurrier. Neither are afraid to say things that rankle opponents, both had success as college players, both can be publicly tough on assistants (Bielema fired former Arkansas offensive line coach Mike Markuson after just two games last year), both will run up the score if given the opportunity, both won conference titles before coming to the SEC, both became head coaches of schools directly opposed to their alma maters, and, well, this and this.
I also have a really hard time believing Bielema truly believes people only talk about the SEC because of one team. He didn't come down here because the schedule would be easier. And he coached in a league with Ohio State, Michigan, Penn State (pre sanctions), and Michigan State. He knows there are no off weeks.
If Bielema truly believes what he said was a joke, he shouldn't tell fewer, he should tell more. These are the traits that made Bielema a success. He didn't get here by being soft and reserved. Going that direction would be a disservice to himself and the program. It's not like everyone's making fun of him for telling the media to smile while going through a string of historically awful losses.
He's in a new part of the country, and he needs to make sure recruits, donors, fans, and media know who he is and what he plans to do. He won't do that by being guarded.
But again, I doubt he could even if he wanted to. Opening a scrimmage to the public at the last minute and filling the stadium with reggae music isn't something you'd do if you're trying to be more guarded.
I'd suggest Bielema simply continue doing what he's been doing. After all, any of those literature scholars will tell you  one of Shakespeare's most famous lines is "To thine own self be true."
—
Doc Harper is the managing editor of Arkansas Expats and is a regular contributor to College Football News and Sporting Life Arkansas. You can email him here and follow him on Twitter.