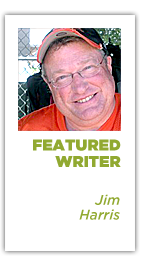 We wish we could definitively tell you whom Arkansas is likely to introduce, as early as Monday, as its new head football coach.
Give Arkansas athletic director Jeff Long and his staff credit for being great at keeping a secret. Or maybe it's more likely that they aren't certain themselves. The idea that Jeff Long "has his man" doesn't seem likely until the parties shake hands and put a signature to a contract.
And even then, the new head coach might pull a Dana Altman and scram after 25 hours. A few years back, Georgia thought it had Glenn Mason on board before he backed out at the last second. Alabama thought it had Rich Rodriguez as 2006 turned to 2007, but then he waffled and Nick Saban ended up in Tuscaloosa, which turned out fairly well.
But we do feel confident saying that Arkansas' next coach likely will be on the sidelines with his current team on Saturday, Dec. 1.
Yes, that narrows it down to about 32 names, and 38 if you count Thursday and Friday games. But only about six of those are legitimate, and we believe Jeff Long's narrowed list these days only numbers, at the most, five active college coaches.
Since April, we've believed through various sources that Long considered TCU's Gary Patterson and Boise State's Chris Petersen his top two choices from the college game. Another name surfaced early in Michigan State's Mark Dantonio, who was seen as the most likely candidate to be able to come into the Southeastern Conference and replicate what Nick Saban had done first at LSU and then Alabama. Dantonio's spotty rebuilding season in 2012 and the belief that he wouldn't leave Michigan State now at age 57 have dropped him off anyone's wish list these days.
Speculation during the fall began centering on Mike Gundy of Oklahoma State. Supposedly, Gundy wasn't happy with his standing in Stillwater, with his contract and with his relationship with Mike Holder, the former golf coach turned athletic director at OSU. Word was that Gundy would walk eastward if pushed.
Funny thing, but late in the year Jimbo Fisher's availability to other teams began to surface, for similar reasons as Gundy's.
It should come as no surprise that both Gundy and Fisher use Memphis-based Jimmy Sexton as an agent. Sexton plays the media game as well as any coaching representative.
If Fisher or Gundy aren't happy at there current locales, especially Fisher, who was the coach-in-waiting behind Bobby Bowden, then what's going to make them comfortable elsewhere?
Nevertheless, you can see both coaches competing hard with their current teams Saturday, just as Patterson and Peterson will also be in action in games the last day of the regular season.
Florida State will play Georgia Tech in the ACC Championship Game in Charlotte. To point out how big of a joke this game has become (North Carolina and Miami both would have gone to the game out of their division instead of a 6-6 Georgia Tech but were ineligible for post-season play), tickets were available on Internet sites for $4. Meanwhile tickets to see Alabama and Georgia for the SEC Championship in Atlanta were garnering $275 or more.
At 11 a.m., Gundy and Oklahoma State finish up the Big 12 regular season at Baylor, coached by Art Briles — some have considered Briles a Hog possibility as well, but Briles doesn't have near the record and name that would lead Jeff Long to pay a reported $4 million buyout to secure the 57-year-old Briles, who has never been out of Texas.
Chris Petersen and Boise State are on the road to Reno to finish their last year in the Mountain West Conference against Nevada (2:30 p.m., ABC regional game). In a rebuilding year without the graduated star quarterback Kellen Moore, Petersen has guided the Broncos to a 9-2 mark. Petersen has turned down countless offers in recent years, and these days continues to be linked to openings at Arkansas and Cal.
At 11 a.m., Gary Patterson and TCU finish up a difficult first season in the Big 12 looking for their eighth win at home against Oklahoma, which is hoping to tie Kansas State for the league title and keep alive BCS bowl hopes.
If you think Long's search will completely flop for big names, then watch the 6 p.m. Friday night matchup between Dave Doeren and North Illinois against Darrell Hazell and Kent State for the MAC championship. Watch it anyway to see former Pulaski Academy star Spencer Keith lead Kent State at quarterback.
Maybe the game Arkansas fans should be more focused on is the Big Ten Championship from Indianapolis, pitting No. 12 Nebraska against Wisconsin, kicking off at 7:17 p.m. Saturday on national television.
Bo Pelini has led the Huskers to a third 10-win season in his five-year tenure there. The two teams already met earlier in the year at Lincoln, Neb., with Nebraska winning 30-27. Jeff Long no doubt enjoyed both teams donning gosh-awful looking uniforms that were nothing like their traditional appearance.
From the talk on radio and message boards, his name doesn't appear to excite Arkansas fans the least, despite the fact that he's averaged 9.8 wins a season as a head coach (compared to Gundy's 8.2 wins per season, most of those competing together in the same league).
But Pelini reportedly was runner-up to Dave Wannstedt for the Pittsburgh job in 2004 when then-Pitt AD Jeff Long hired Pitt-grad Wannstedt after his two failed NFL coaching attempts.
Earlier this week, the regional sports world shook, and even ESPN jumped into the action, when an LA-based Internet site first reported that LSU Coach Les Miles had a 5-year, $27.5 million offer to coach the Hogs. The next day, Miles defused all that, saying that while he and Long had visited when LSU came to Fayetteville for its regular season finale Nov. 23 and there may have been some talk, it didn't go past preliminary stages and they ended up discussing other coaching candidates for Arkansas.
Be that as it may, it prompted LSU athletic director Joe Alleva to speed up the process of giving Miles a much needed raise and extension of his contract to seven years — Miles had not seen a boost in pay, outside of incentives, since winning the national title in 2007.
Sources close to Arkansas say there was much more interest in Miles that anyone let on, and Long and his people could envision the hiring of Miles as making a statement not only around the SEC, but across the nation. Miles is among the top five in all-time win percentage of SEC coaches.
Perhaps, as with what happened when Long reportedly courted then Clemson coach Tommy Bowden to replace Houston Nutt in 2007, he was merely giving an old friend some help in his current job with a pay raise. Miles and Long knew each other well when both were at Michigan — Miles as an assistant coach, Long in the AD's office — just as Long and Bowden had worked together early in their careers.
And maybe that might give Arkansas some cache in another direction — Patterson, for instance. For what two coaches share the same agent but Patterson and Miles. A bump for Miles was a bonus for Dallas-based agent George Bass as well.
But if Long and Miles really only discussed coaching candidates, surely Miles had much to offer about Pelini and Gundy, both of whom worked as coordinators under Miles (Gundy at OSU, Pelini at LSU) before they became head coaches.
Of all the names being bandied about, all seem unlikely to bolt from their current locations except for Pelini, who saw his program move to the Big Ten and in essence cut off a recruiting pipeline to Texas that has served Nebraska well for decades. Pelini is an Ohio native (as is Long) so Big Ten country surely isn't unfamiliar, but he also has to wonder if he's looking at dropping to an Iowa level without the recruiting connections Nebraska had as a Big 8/Big 12 member.
Patterson has no reason to move, and his wife is Fort Worth society as well. Petersen's never shown an inclination to move, but, like Pelini, he's also seen his program jump into the realignment mess that now will have Boise State making lengthy road trips for Big East games.
Gundy and Fisher just seem to be playing games to gain more power at their current locales, as Sexton clients tend to do.
The only viable name not playing Saturday is Vanderbilt's James Franklin, whose team wrapped up its regular season last week with a thumping of Wake Forest, right after crushing Tennessee and helping send Vols coach Derek Dooley packing.
Franklin's recruiting prowess and the way he's won in two years, after Vanderbilt returned to rock bottom under Bobby Johnson and his comedic fill-in Robbie Caldwell, intrigues many people who know college football.
Don't count out Franklin, but obviously if he were rated by Long above anyone coaching this weekend, the Arkansas hire would have been completed earlier this week.
So, this is what we believe is Long's five-man list, as he waits for a firm "yes": 1) Petersen; 1A) Patterson; 3) Gundy; 4) Franklin; 5) Pelini.
Email: jim.harris@sportinglifearkansas.com. Also follow Jim on Twitter @jimharris360. And read Jim's other blog musings about sports, music, food, traveling and more at www.jimharris360.com