Courtesy University of Arkansas Athletics Department
FAYETTEVILLE – University of Arkansas head men's basketball coach Mike Anderson met with the media on Monday to discuss the Razorbacks upcoming game against Auburn, scheduled for Wednesday, Feb. 13, at 8:00 p.m. on CSS.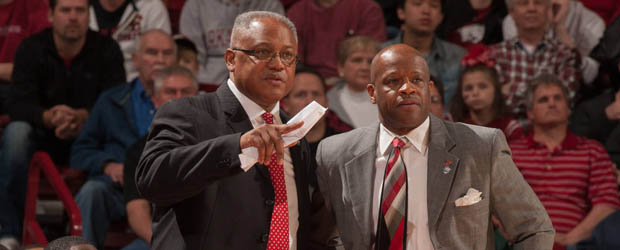 "Now we have a chance to go to Auburn and they are a team we went to double overtime with to defeat here," Anderson said. "They shot the ball extremely well to stay in the game. I thought our defense at times was good. We are going to have a team that is going to be hungry, and we are going to have to play a tremendous game to come out with a win."
Anderson spoke about his expectations for the Razorbacks (14-9, 5-5 SEC) in their matchup against the Auburn Tigers (9-14, 3-7 SEC). He also spoke about the importance of offensive and defensive consistency.
Anderson then answered questions about Marshawn Powell and Hunter Mickelson. Anderson also talked about getting more productivity out of Powell and BJ Young on the road.