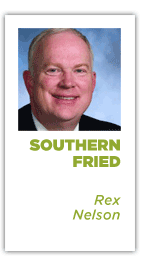 Editor's Note: As we prepare to ramp up for an exciting football season in Arkansas this year, we are providing a new feature. Each week, once the Arkansas high school football season begins, Rex Nelson will share with us his Arkansas High School Football Rankings. We start this week with Rex's preseason rankings of teams throughout the state.
***
It's time for high school football players to begin practice.
And, right on schedule, the heat and humidity are up after what had been a relatively cool summer by Arkansas standards.
…
Since players are reporting for practice, I figured it was time for the preseason rankings. Soon, teams will be on the Road to the Rock, hoping they make it to one of the six state championship games at War Memorial Stadium in early December.
Let me know why you agree and disagree with these rankings. The beauty of early August is that everyone is undefeated.

Rex Nelson's Overall Top Three Arkansas High School Football Teams
Bentonville
Fayetteville
North Little Rock
For the complete rankings, click here.
Rex Nelson's Class 7A No. 1 Preseason Team
Rex Nelson's Class 6A No. 1 Preseason Team
Rex Nelson's Class 5A No. 1 Preseason Team
Rex Nelson's Class 4A No. 1 Preseason Team
Rex Nelson's Class 3A No. 1 Preseason Team
Rex Nelson's Class 2A No. 1 Preseason Team