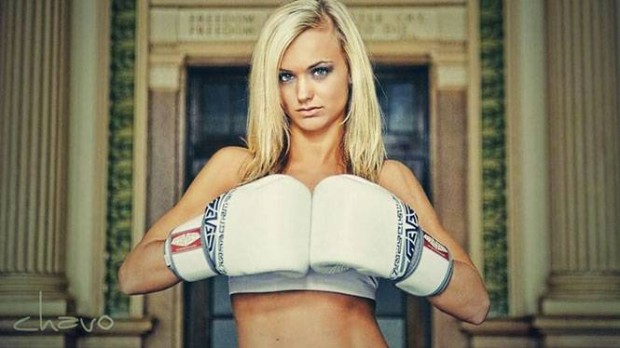 Updated July 26, 2013
Our favorite MMA/Former Razorback Cheerleader Rachel Wray brings her fighting talents to Little Rock next month, and we are quite excited about that. The date is set, but Wray is still looking for an opponent. We wish her will in finding one.
Wray, the Kansas City Chiefs cheerleader-turned-MMA fighter, tells FOXSportsKansasCity.com that she'll return to the cage Aug. 24 — and she'll be fighting for the first time in her native Arkansas, at the Clear Channel Metroplex in Little Rock.

Mind you, the next part is the toughest: Sealing the deal with an opponent.
Updated May 7, 2013
We can now add "cover girl" to the list of Rachel Wray's accomplishments. Congratulations Rachel and thank you for sharing.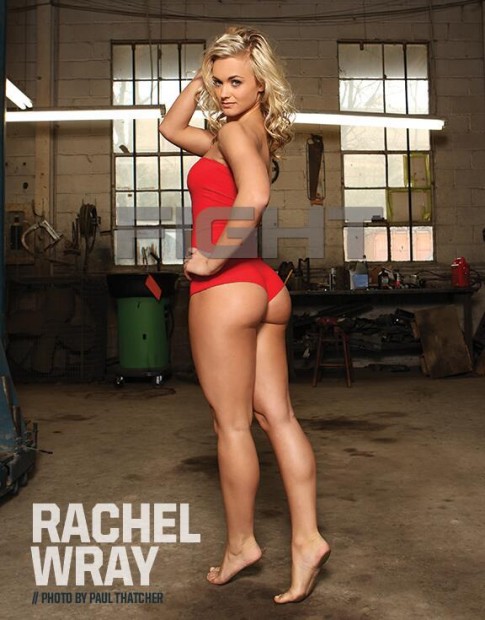 A few weeks ago we introduced you to Rachel Wray, a former University of Arkansas student and Kansas City Chiefs cheerleader turned Mixed Martial Arts (MMA) star.
So happy. #HWPO

— Rachel Wray (@CheerleaderMMA) January 26, 2013
https://twitter.com/shannonoleen/status/295018725680218112
Strong work tonight!! @CheerleaderMMA now that's a victory grin. Takin punches and still looking good. pic.twitter.com/Chqfs1Dz

— Bradley Dyer (@KCcyclist) January 26, 2013
Go Rachel! RT "@CarolineJane4: WINNER BY TAPOUT Rachel Wray!! @cheerleadermma HURT that girl!!!! #mma #octogon http://t.co/0YJWtM02

— Rebecca Smithson (@ras328) January 26, 2013
Wray has recently joined Twitter, too. We figured some of you may want to show your support by following her over there.
Last night at weigh ins, my opponent and her lil friend decided to make this personal. Great idea!! Now she gets to fight pissed off Rachel

— Rachel Wray (@CheerleaderMMA) January 25, 2013
Once again... Wrestling practice makes me wonder why I gave up professional cheerleading to be an mma fighter #fml

— Rachel Wray (@CheerleaderMMA) January 23, 2013
As it turns out, Wray has a fight at Harrah's Casino in Kansas City, Jan. 25, 2013, and we stumbled upon pre-fight video featuring her and her opponent in tomorrow night's match, Katelyn Radtka.
In the spirit of covering all things sporty, we had to share.
We know we're supposed to remain as objective as possible here at the sports desk, but we'd be lying if we told you we weren't rooting for Ms. Wray in this one.
We agree with her tweet Thursday evening:
Going to destroy someone tomorrow night